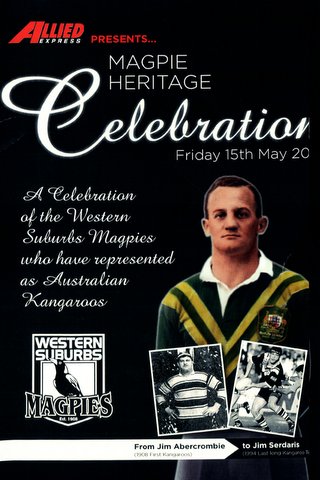 To quote a line from a Frankie Valli & the Four Seasons song…
" Oh, What a Night……"
 The feeling in the room was electric..great footballers were everywhere.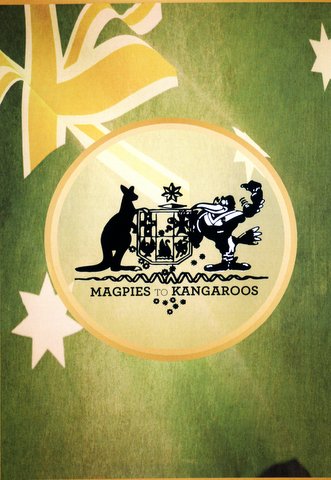 Below is a pictorial of the once in a lifetime night and where possible I have added the names of members and guests…If you can help with names I missed or are incorrect please email me and I will fix them.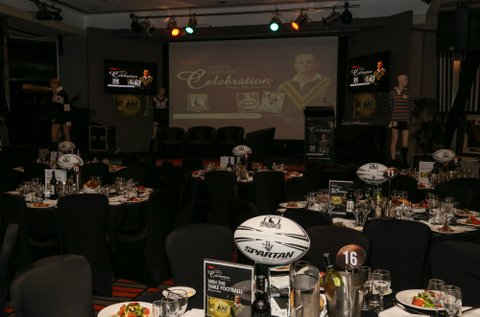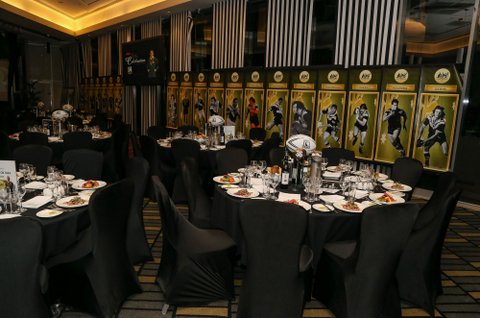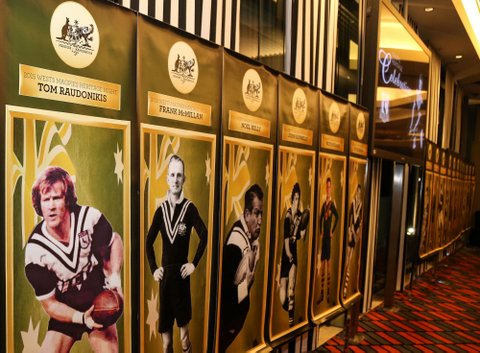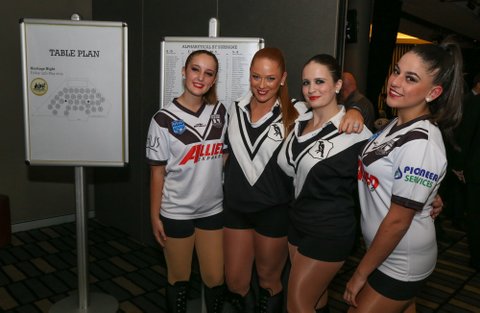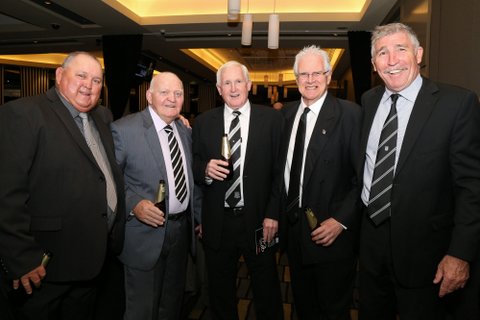 Jim Murphy, Peter Dimond, John Hayes, Neil Davidson and
Mick Liubinskas.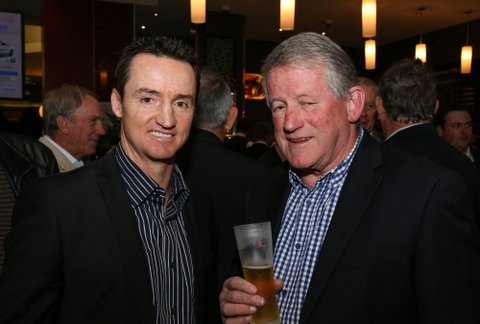 Jason Taylor and Barry Glasgow.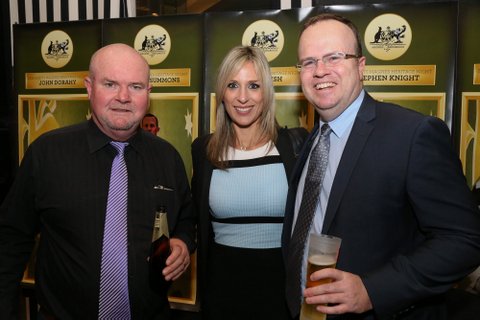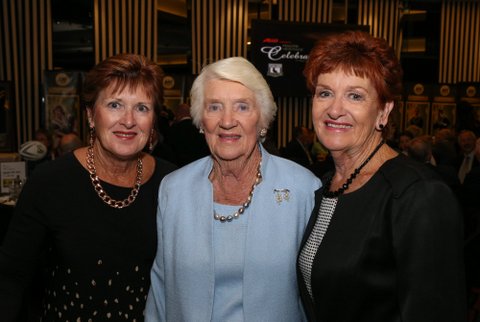 Hazel Holman and her two daughters Sue and Chris.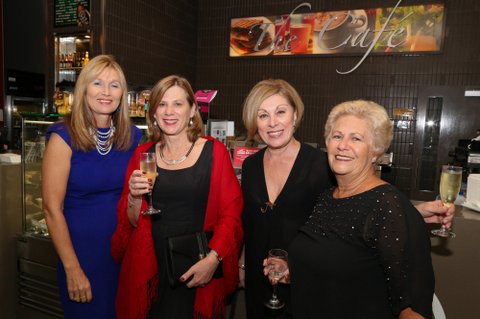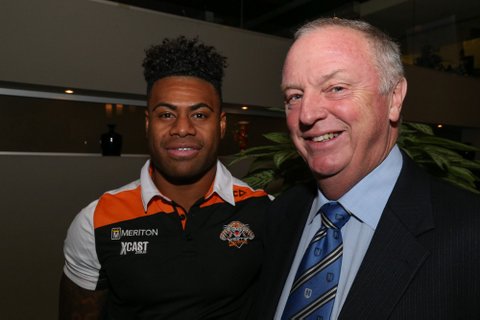 Kevin Naiqama and Terry Rowney(Newtown Jets)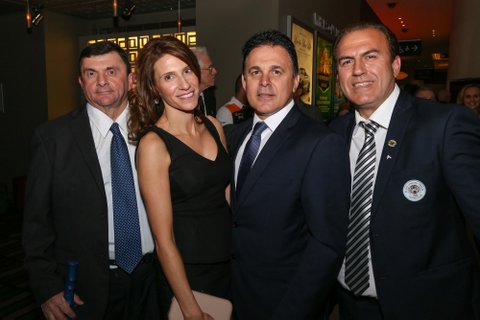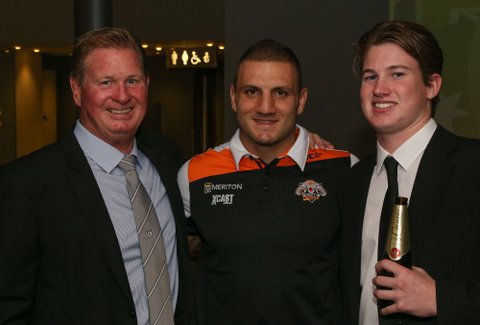 Mick Pinkerton , Robbie Farah and Isaac Pinkerton.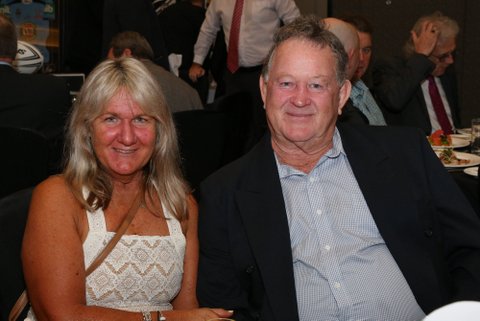 Vicki Lavender and John Elford.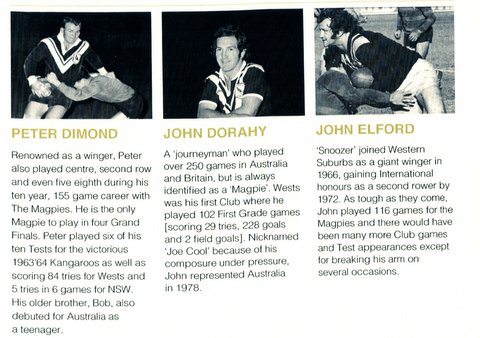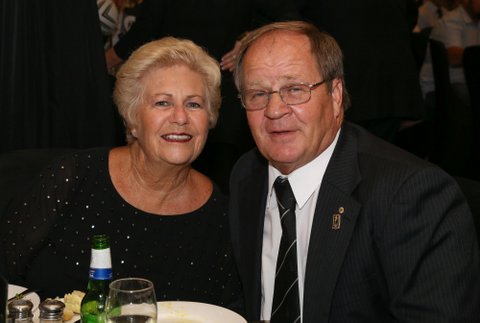 Trish and Tommy Raudonikis OAM.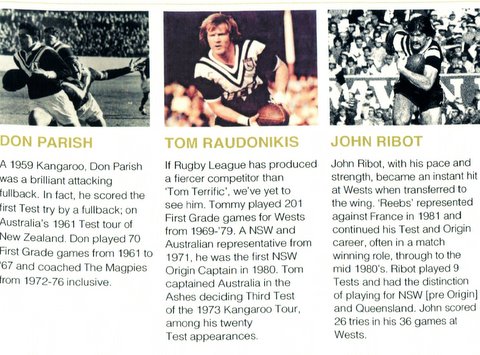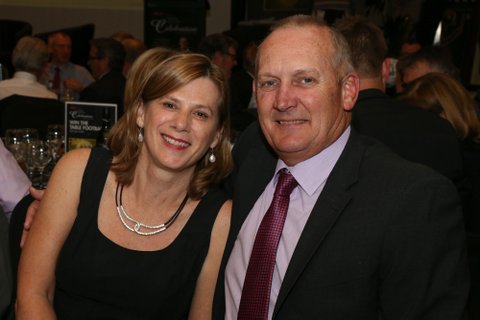 Tracey and Ray Brown.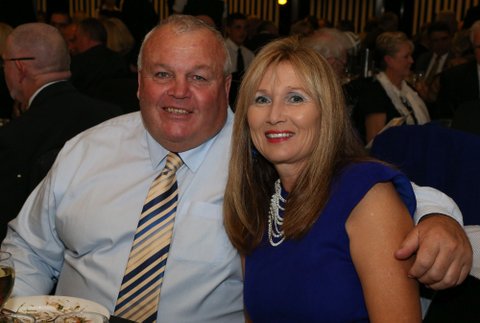 Les and Judy Boyd.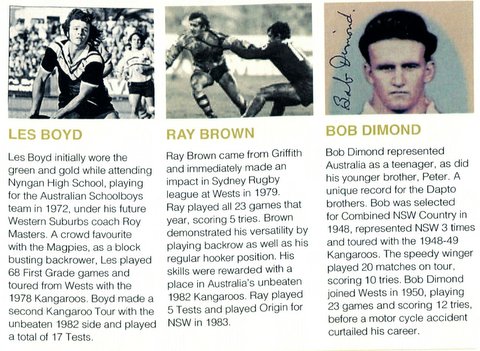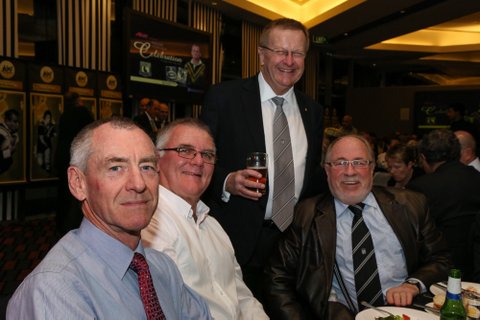 John Coates AC (standing) Neil Newton, Graham Holly and
Gary Johnston.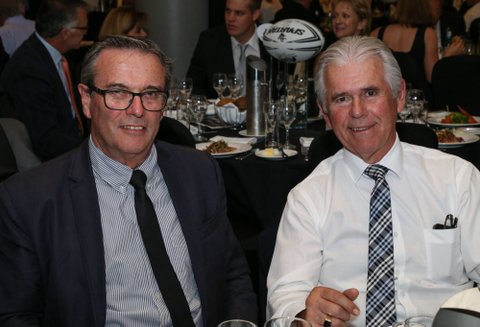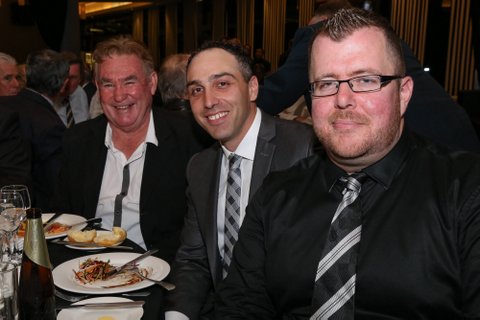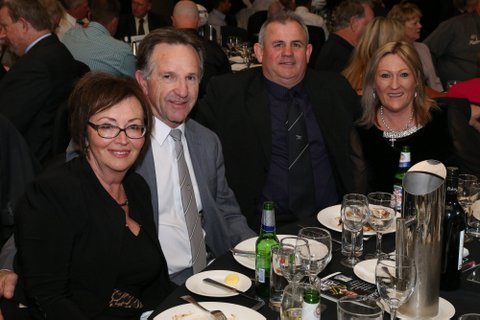 Linda and John Dorahy, Jim and Megan Leis.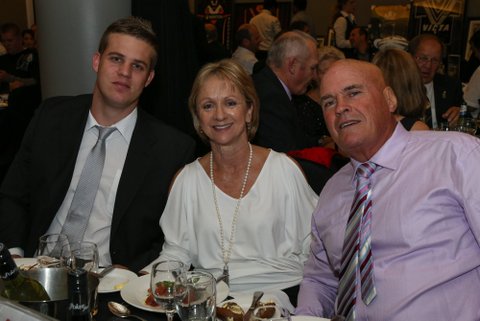 Matthew Knight, Gudrn and Steve Knight.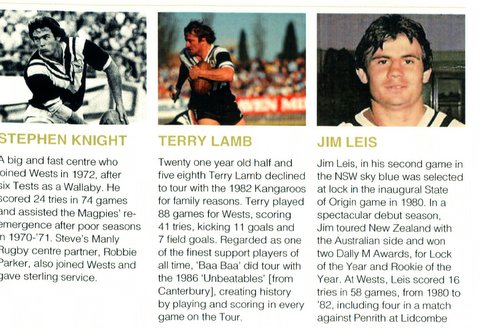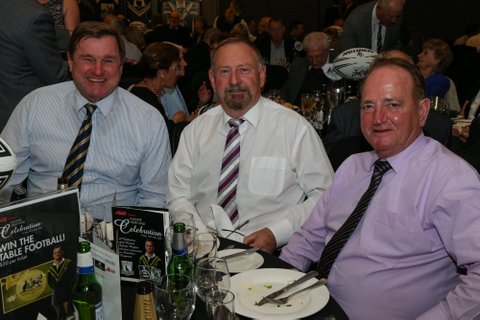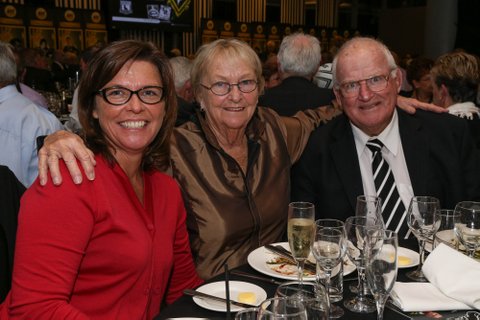 Natalie, Chris and Noel Kelly.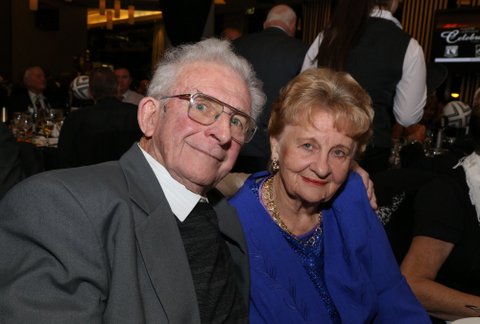 Harry and Yvonne Wells.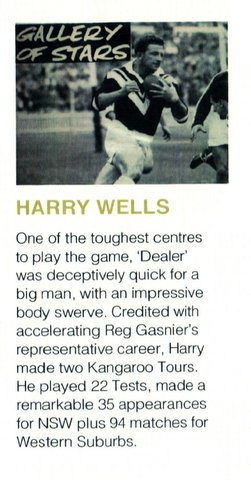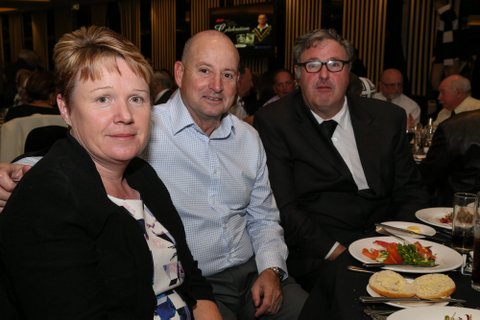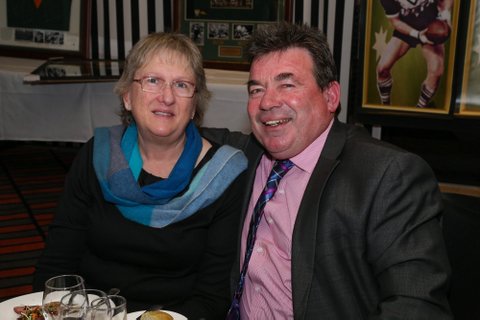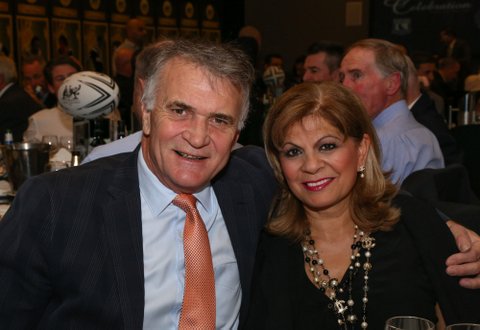 John and Renee Ribot.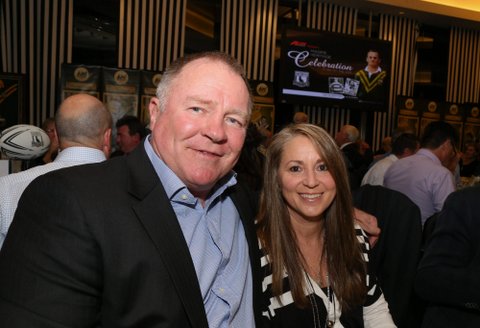 Ian and Anthea Schubert.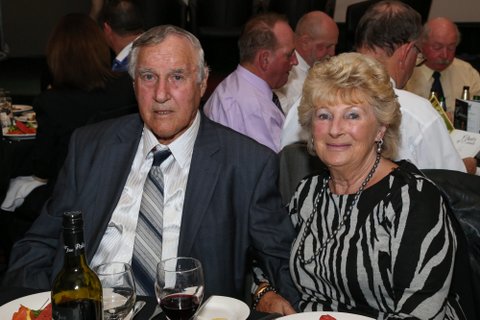 Jack and Yvonne Thompson.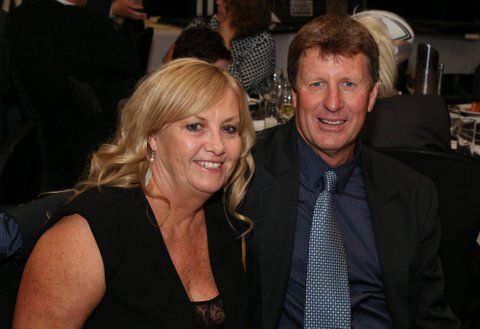 Kate and Trevor Cogger.
Ladies and Gentlemen………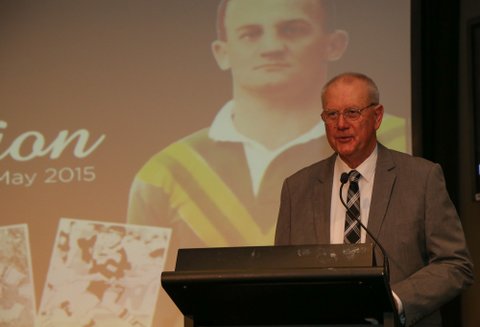 Rick Wayde welcomes everyone to the Magpie to Kangaroos night.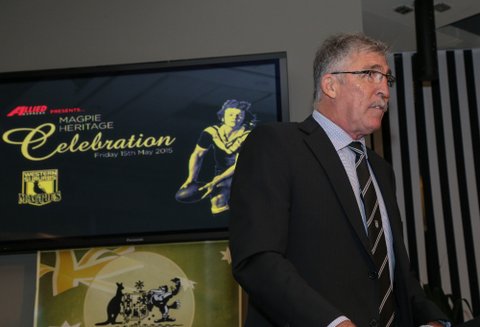 Mick Liubinskas in his role of Chairman also addressed the
huge crowd.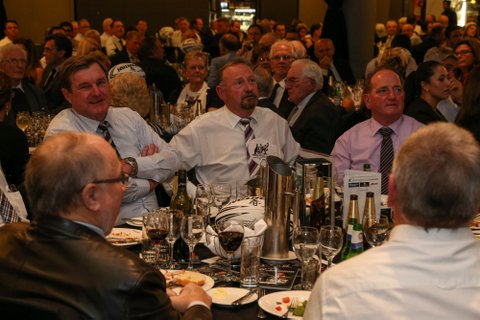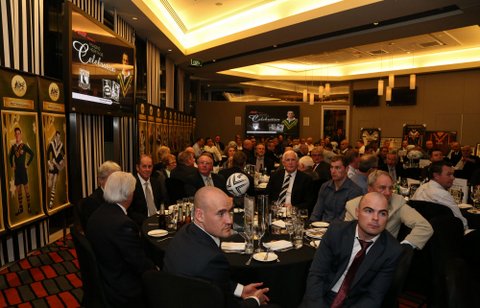 With out doubt the Best looking table on the night….Number 9.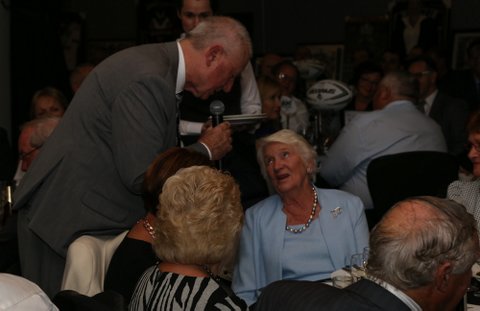 Rick talking to Hazel Holman.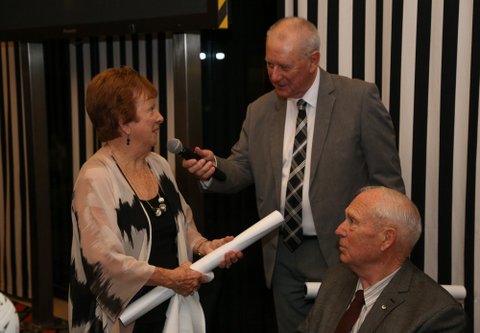 Rick chatting to Alma McWhinnie.
Alma is the daughter of Frank "Skinny" McMillan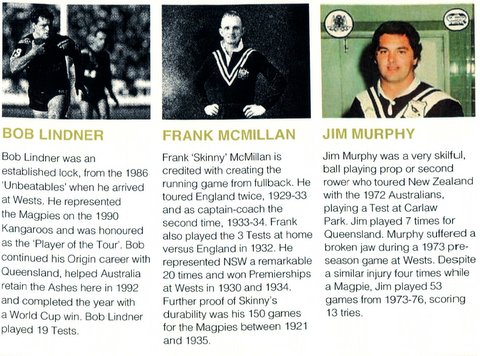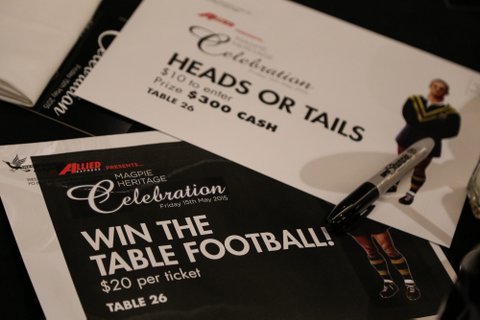 It was time for the famous Heads or Tails game.
Great prize $ 500 cash.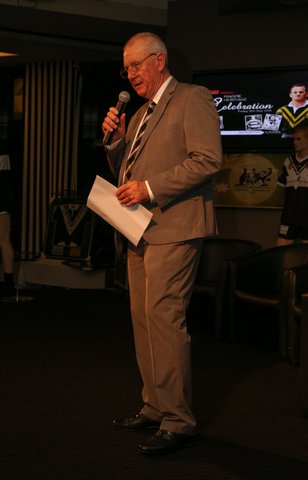 Quiz master Rick ready to rumble.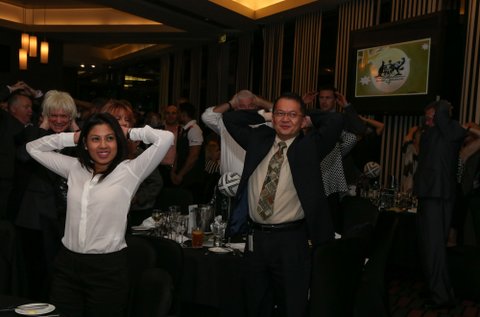 All good at the start….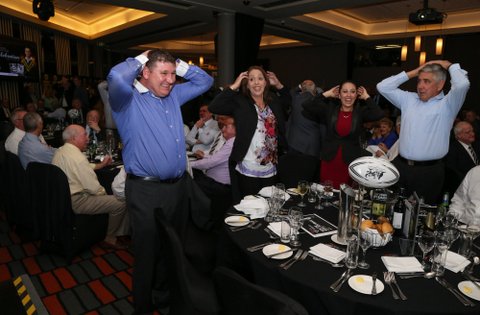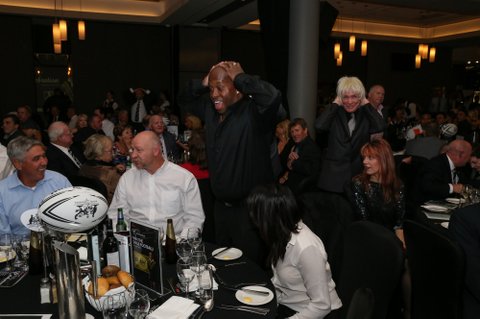 Down to the last few.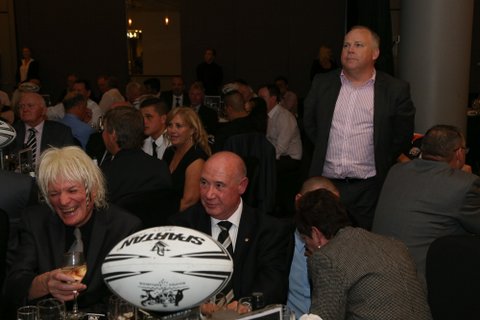 Sorry Grant Mayer missed the prize by one …should of gone Heads.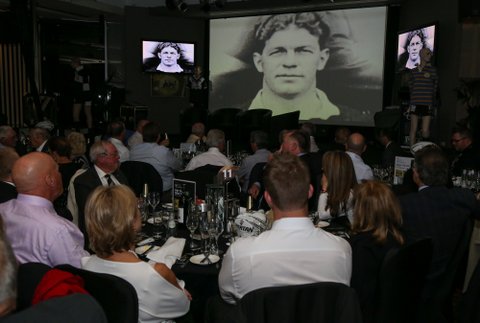 Part of the crowd watching a video tribute to great Wests players.
Made possible by Old Magpie Billy Owens.
Thanks Bill.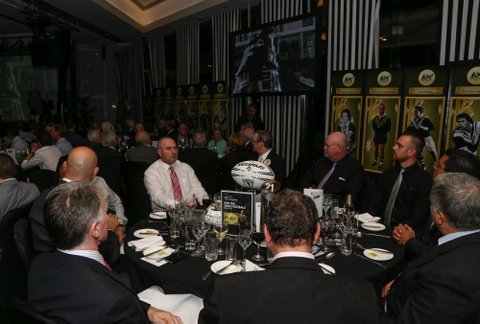 Meal Time.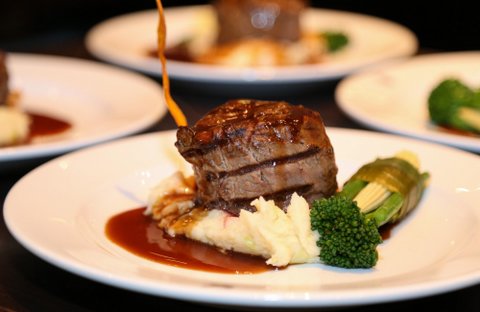 Streak or Chicken ?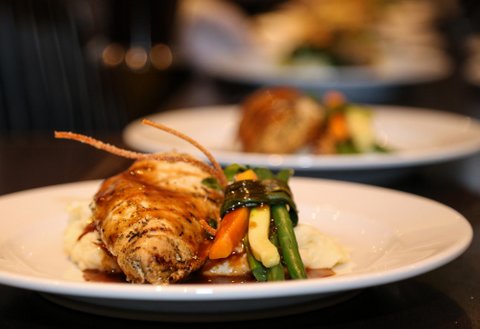 The food was first rate. Well done to the catering staff at
Wests Ashfield.
Judging by the following pics the food was a great success.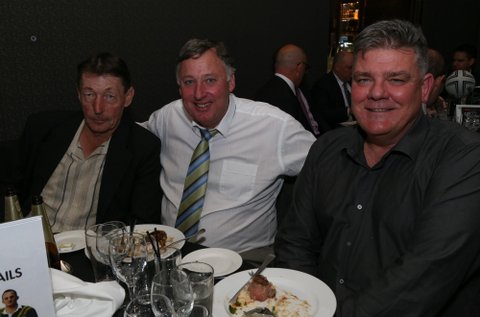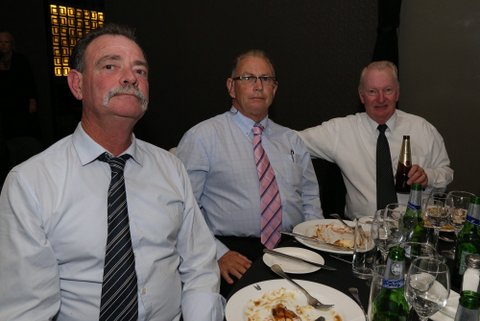 Tony and the boys from Springwood.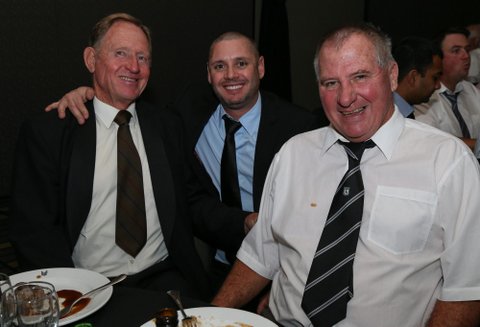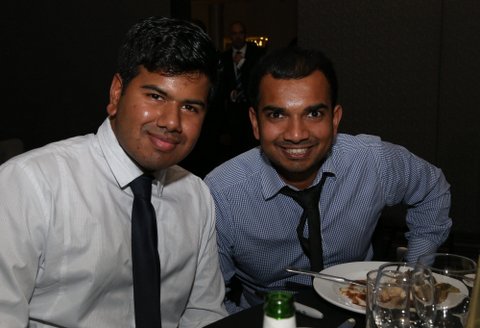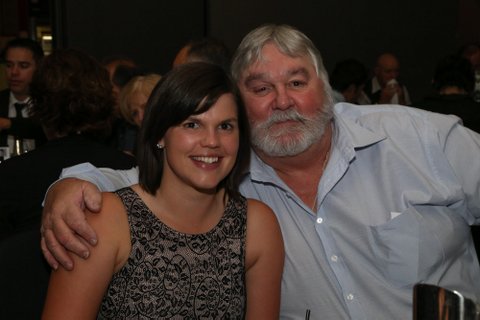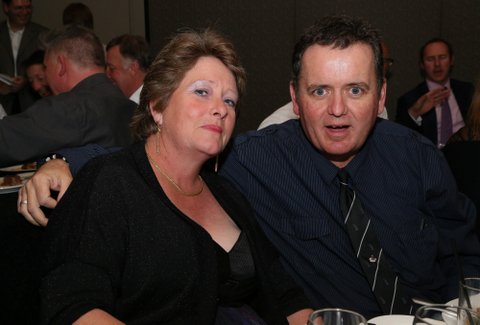 Craig Woodley can't believe his eyes….
Mark Ella talking to Rick Wayde about Wests Magpies playing Randwick RU in a
'Hybrid Game" on Sunday 11th Oct 2015 @ Pirtek Stadium.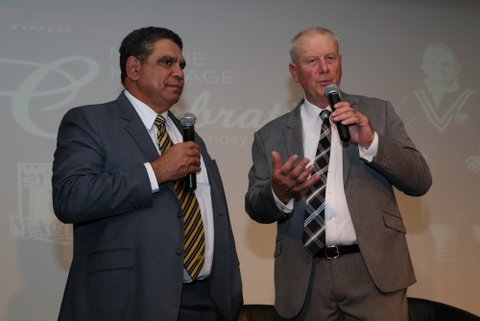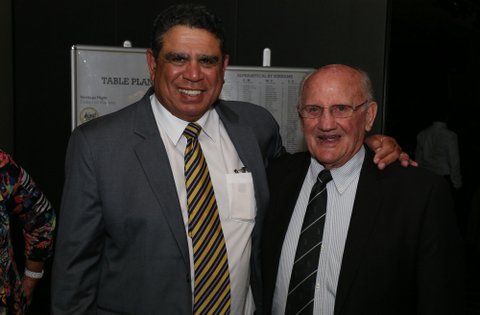 Two greats.
Mark Ella and Arthur Summons.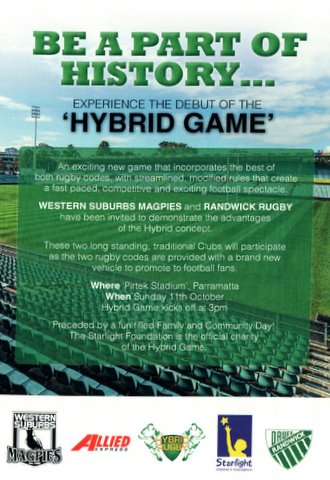 Every one is welcome.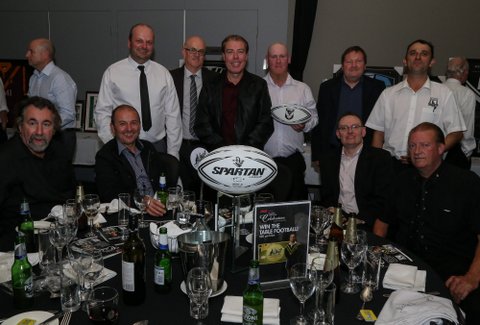 The boys waiting for the Lucky Ball prize.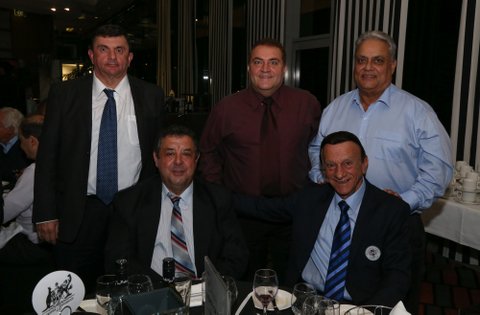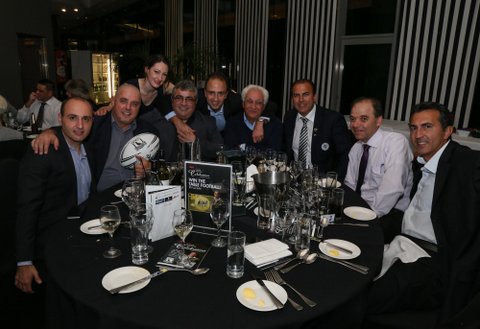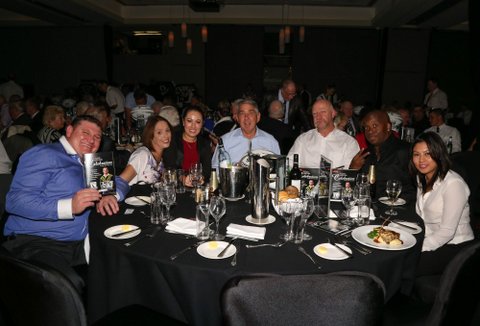 Every one is on the edge of their seats……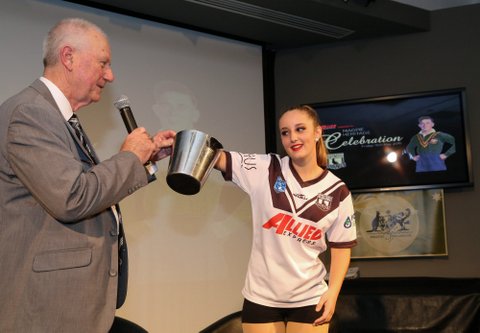 The winning number…one ball per table…is
Number 6.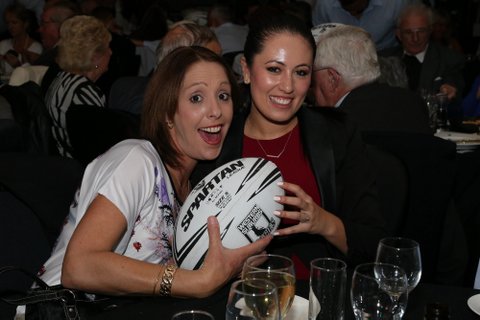 A winner…..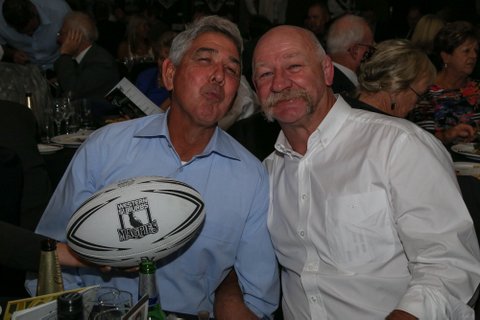 and again.
Its time for the long awaited interviews.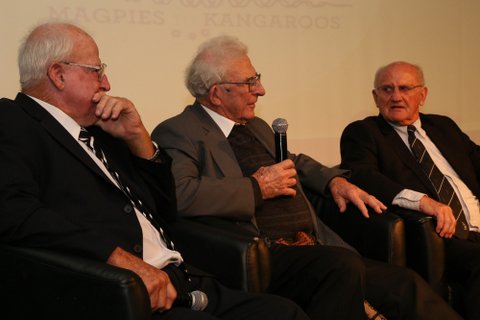 Noel Kelly                     Harry Wells                  Arthur Summons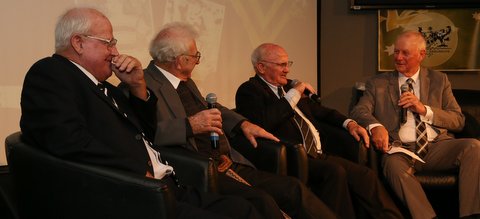 Much talk about the old Kangaroo Tours.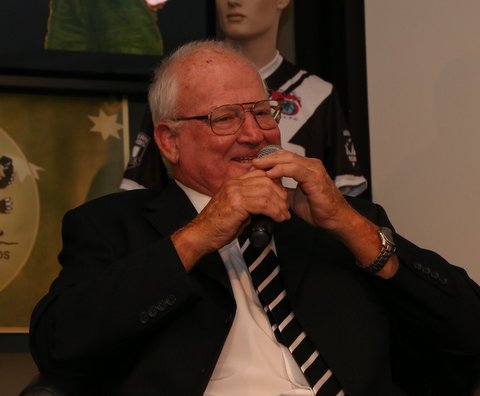 Ned takes over with some very funny stories.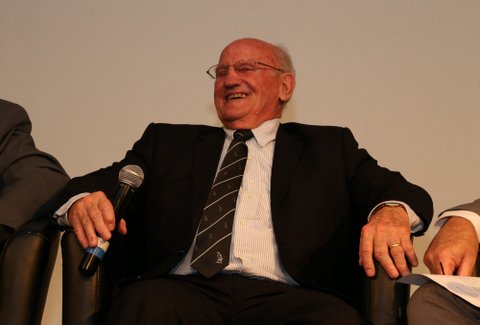 Arthur laughs.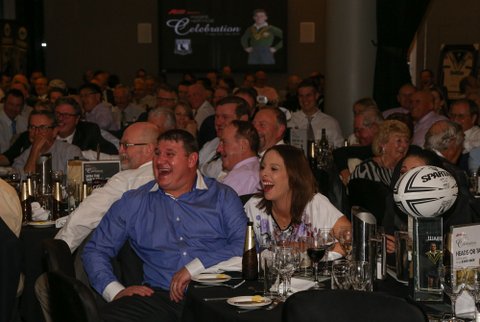 As do the crowd.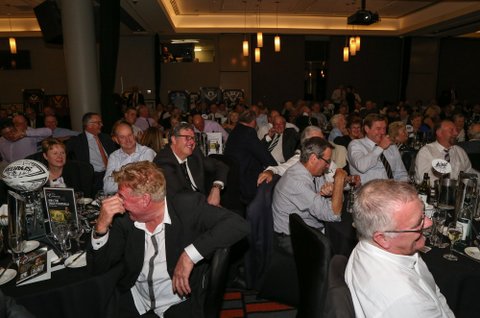 Ditto.
Now for the young ones.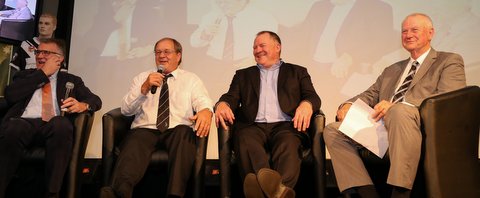 John Ribot, Tommy Raudonikis, Ian Schubert and Rick Wayde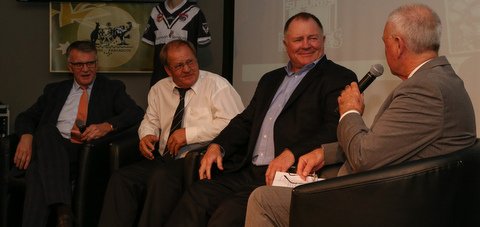 Rick is asking the tough questions!!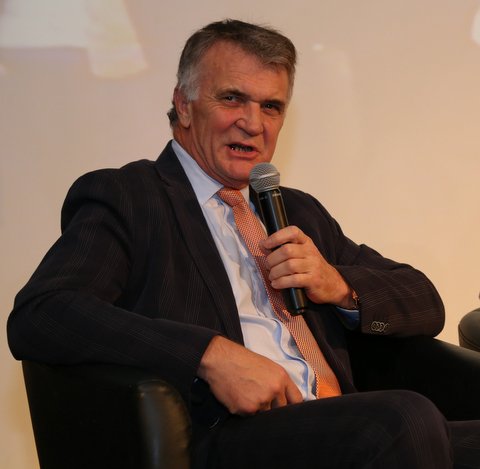 John answers…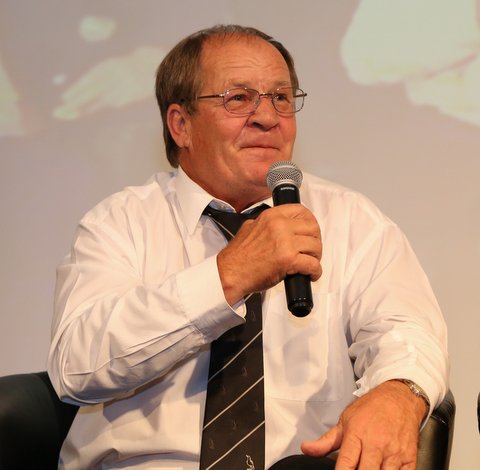 As does Tommy.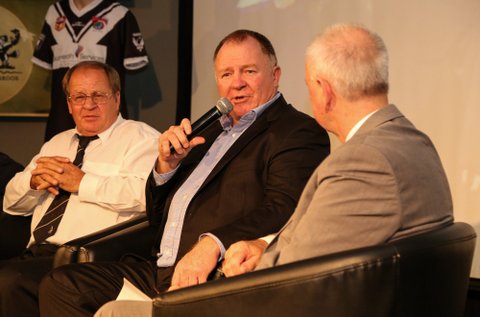 Ian tells his side of the story.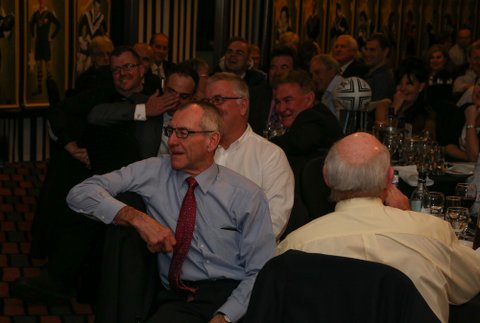 The crowd is loving every moment of the interviews.
AUCTION TIME.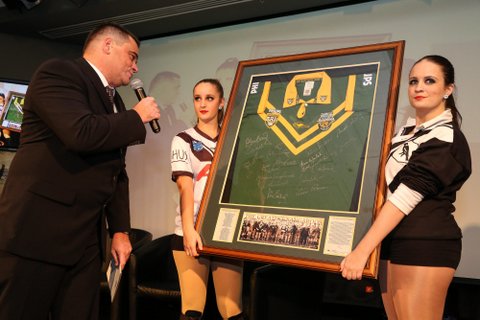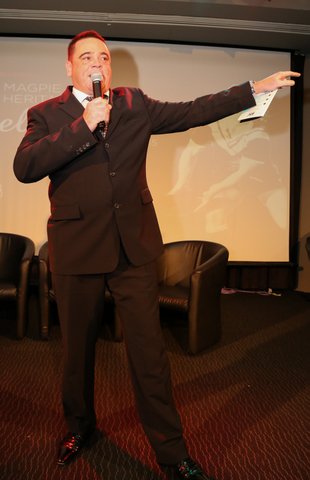 Going going gone.
Sold……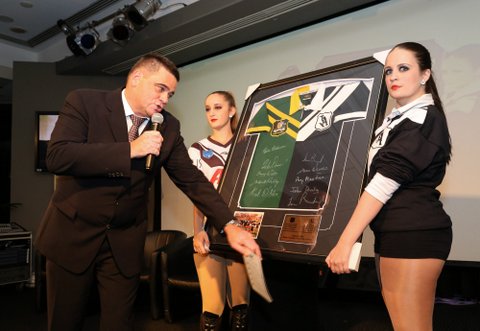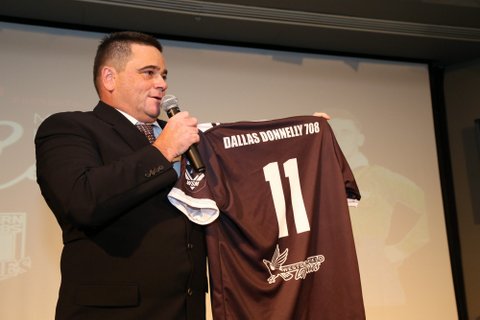 John "Dallas" Donnelly jumper worn the week before at Gunnedah.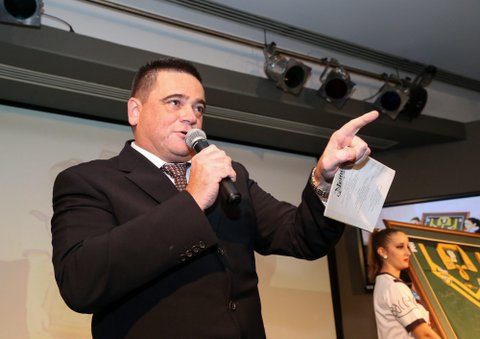 Auctioneer Alby Talarico in full flight.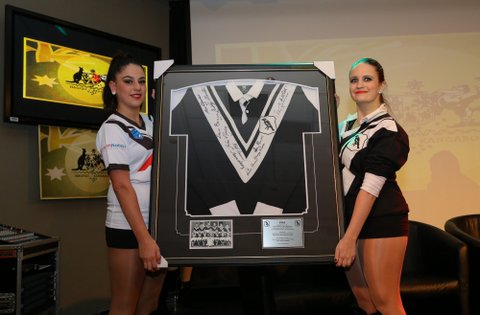 Wests Grand Final jumper.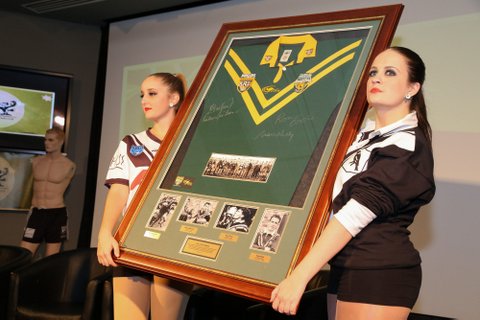 This one was bought by Peter from Springwood NSW.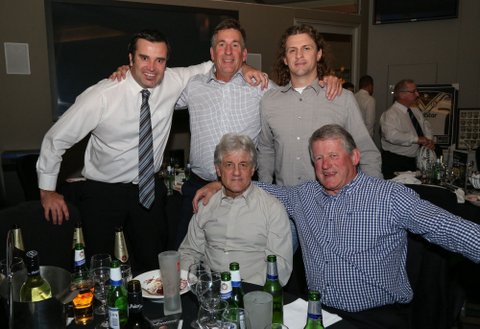 Seated Tim Pickup and a very happy Barry Glasgow.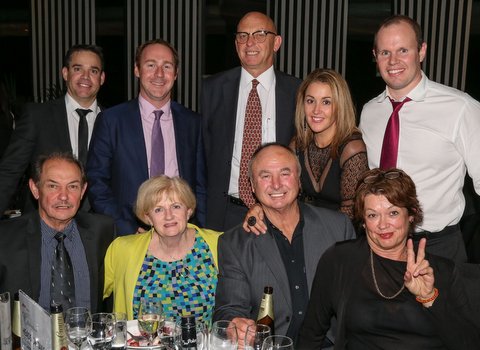 The Max Krilich table.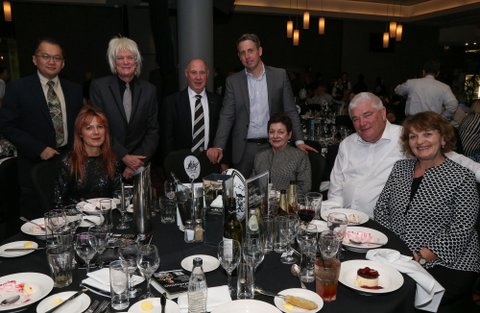 Wests Ashfield Board and ladies enjoying the night.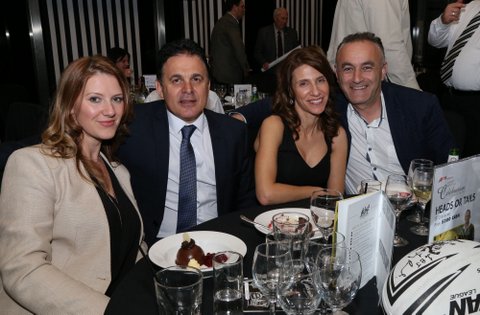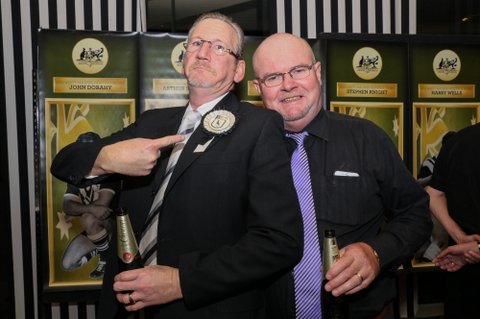 Maybe two Wests supporters??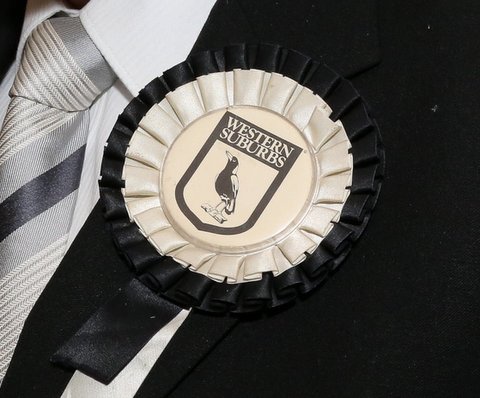 Great old Wests Rosette.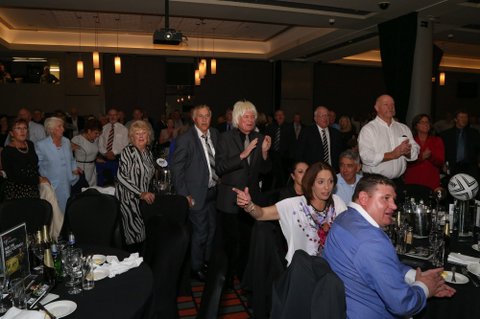 It was time to sing the Wests song…....
" We are the boys from Western Suburbs….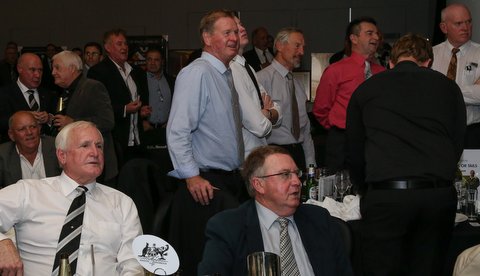 What a great way to end the night of celebrating Wests players who played for Australia.
I would like to thank Rick Wayde and his many helpers for putting on the night.
Also a special thanks to the Ex Magpies/Australian players who came along on the night and made it perhaps a once in a lifetime event.