2016 Pratten Park Magpies Reunion.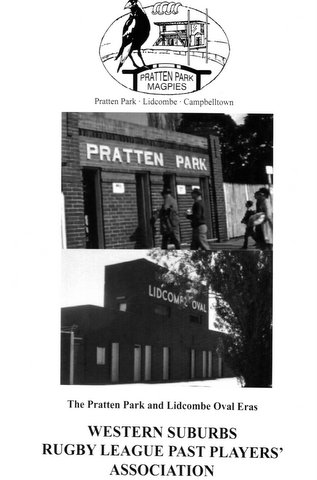 Cover of the 2016 Pratten Park Magpies Reunion program.
This years themes are the last full season at Pratten Park and the last season at Lidcombe Oval.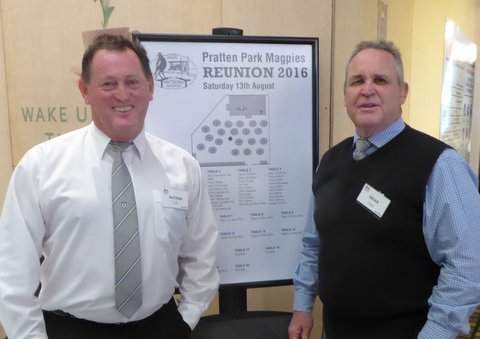 Nathan Cole and Brian Cook.
Two of our helpful Committeemen ready to show you where to go!!!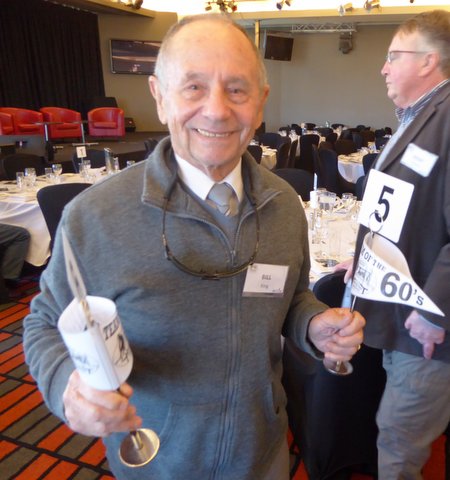 Behind the scenes things are getting ready. With the help of Bill King.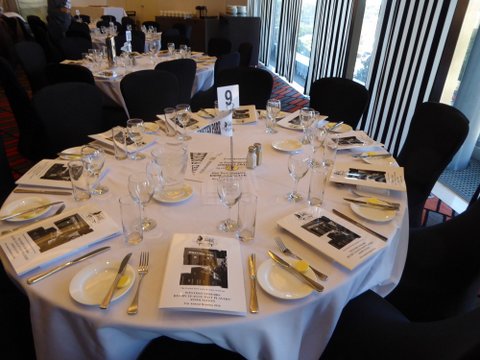 Table 9 ready for the Big day ahead.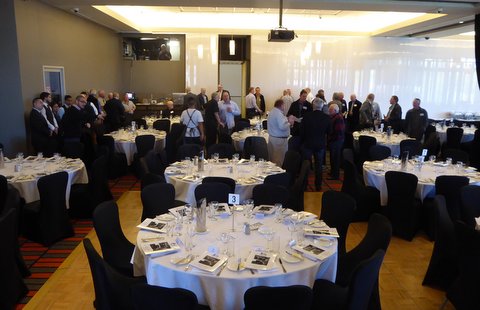 The PPM members and guests start to arrive.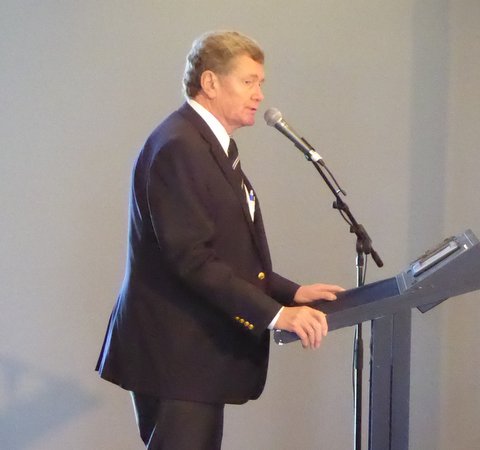 Mike Bailey welcoming everyone to the 2016 reunion.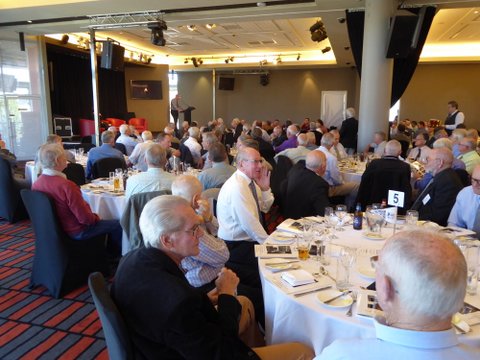 Some of the large crowd.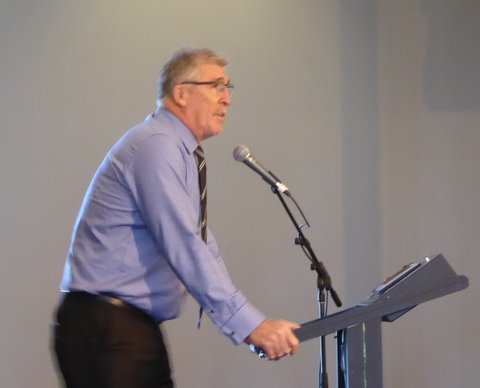 President Mick Liubinskas also happy to see the large number of Ex players and guests.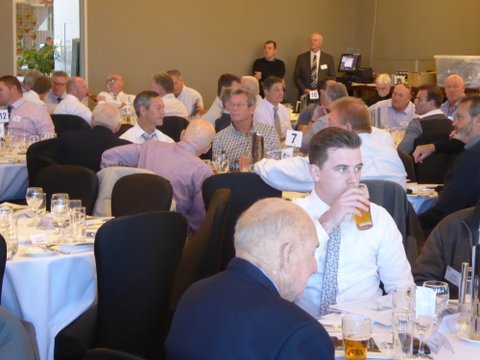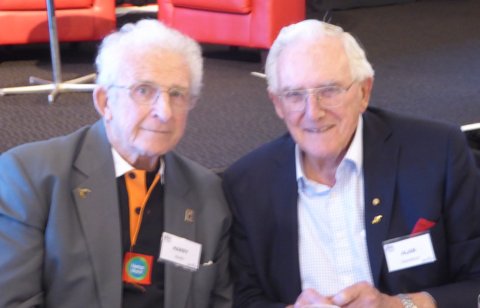 Speaking of special guests… PPM Patron Harry Wells with Alan Davidson AM MBE.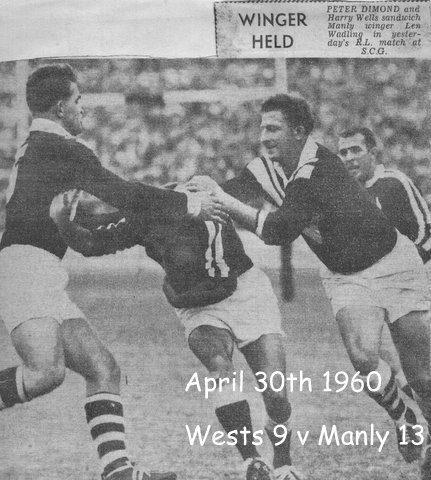 Harry a few years earlier.
After the welcomes it was time to catch up with old mates.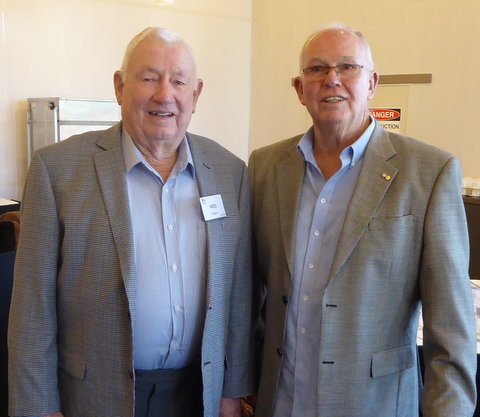 Noel Rogers and Paul Dixon OAM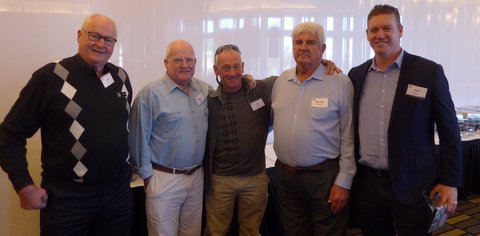 Jon Clark, Noel Kelly, Ted McCabe, Michael McLean and Trad McLean.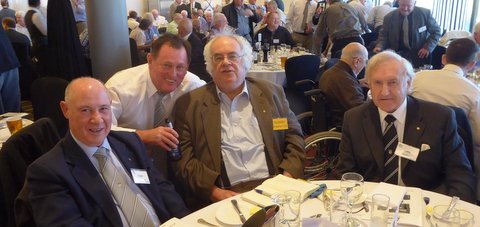 Tony Andreacchio, Hollywood Cole, Rodney Cavalier AO
and John Brown AO.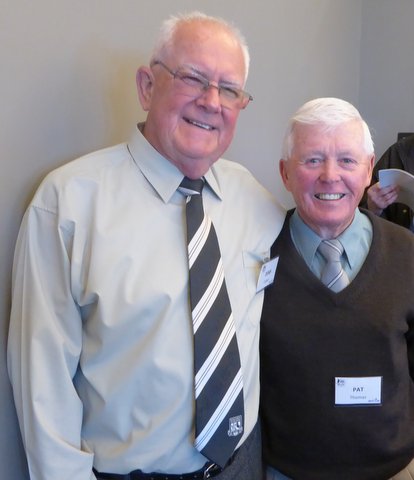 Denis Culpan and Pat Thomas.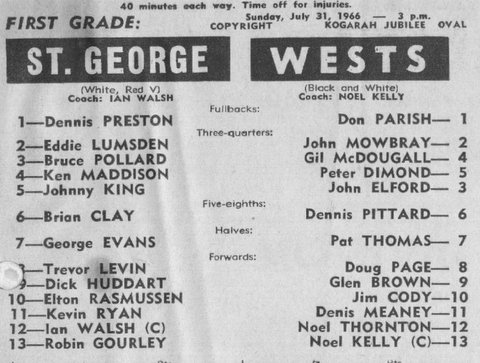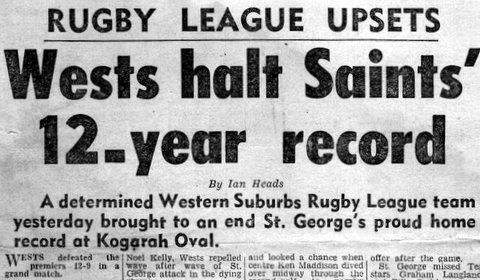 Pat was the half back in this famous match against Saints.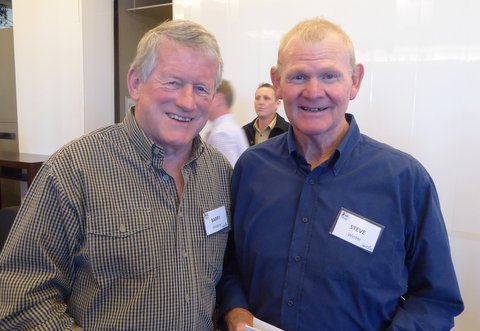 Two Kelly's Kids : Barry Glasgow and Steve Winter.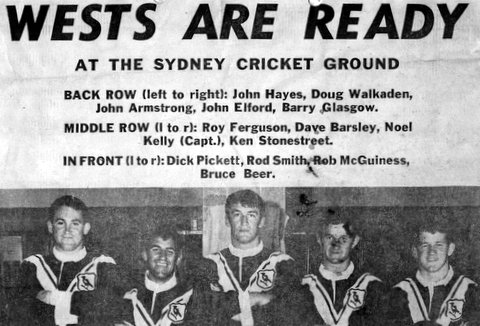 Barry far right in 1968.
Back to 2016.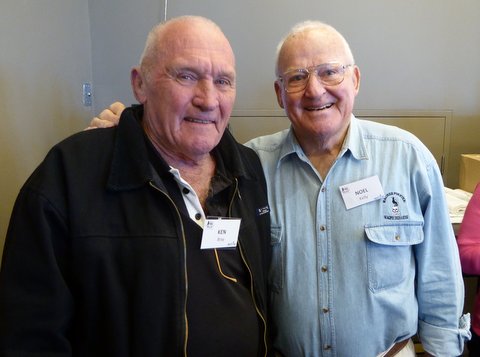 Flying Full Back Ken Bray and Noel Kelly.
Congratulations to Noel for being awarded Life Membership of the Men of League.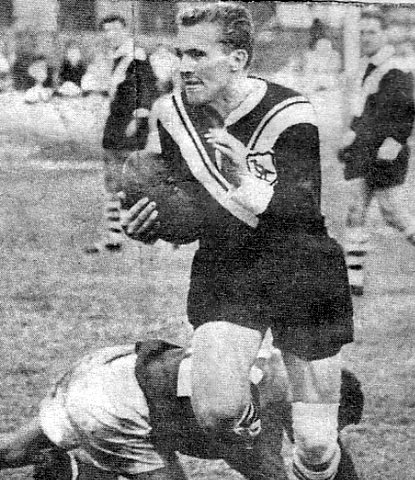 Ken Bray in full flight.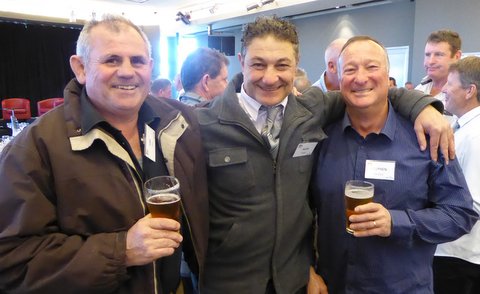 Jim Leis, Alan Fallah and First timer Stephen Mullen.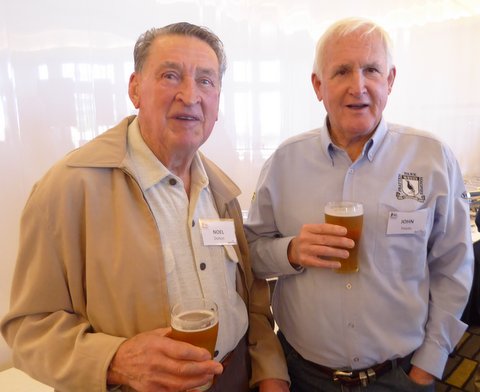 Noel Dolton and John Hayes.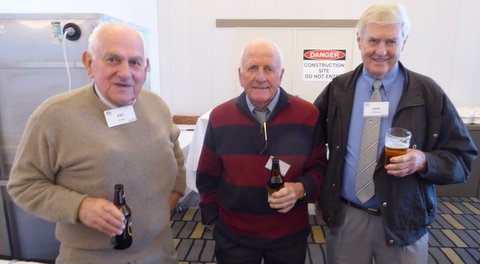 Pat Daley , Ken Morris and Don Williams.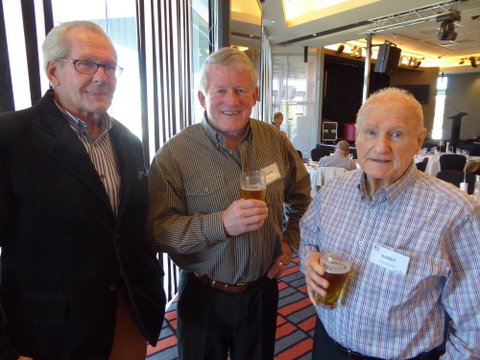 Denis Brown, Barry Glasgow and Barry Shepherd.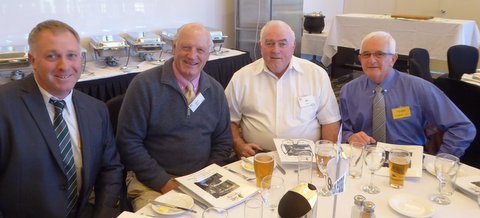 David Turner, Jack Walsh, Ric Tozer and Terry Fisher.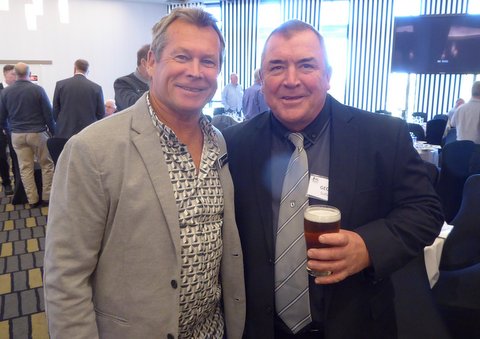 Garry Clarke and Geoff Sutton.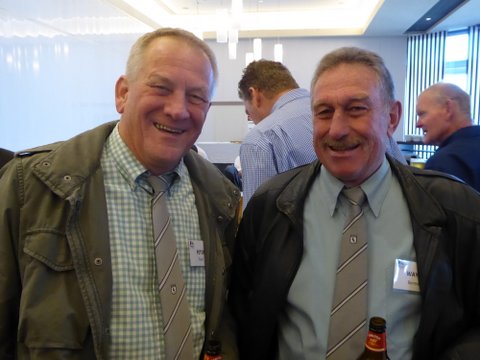 Two Ex Feds boys Peter Ford and Wayne Bennett.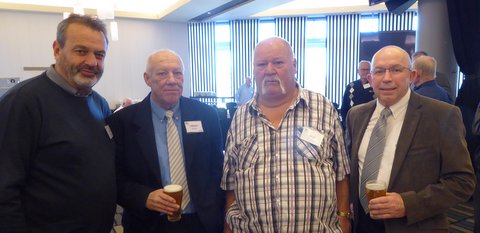 Jim Myers, Lindsay Sinclair, Billy Heyes and David Kennedy.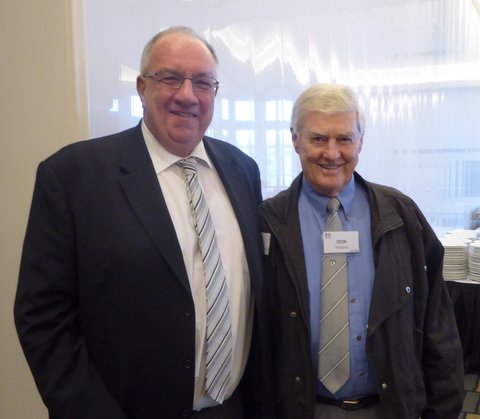 Big Steve Winbank and Don Williams.
Steve is President of the Western Sydney MOL.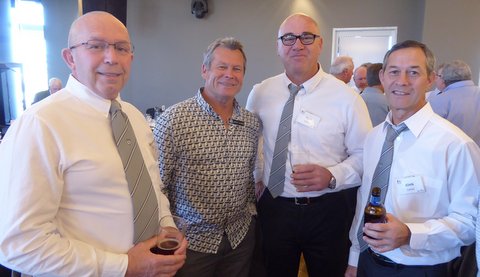 David Kennedy, Garry Clarke Tom Arber and John Cattell.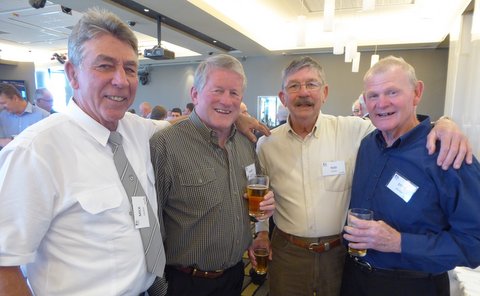 More Kelly's Kids:
Mick Alchin, Barry Glasgow, Rod Smith and Steve Winter.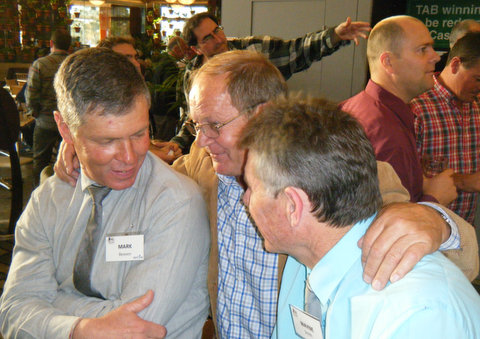 Mark Beaven , Tommy and Wayne Smith.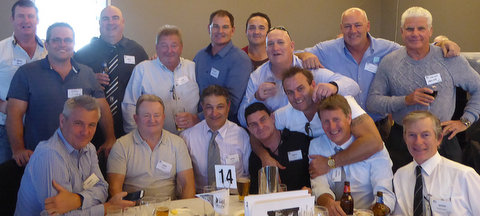 Some of the boys from the Campbelltown era. AKA the Noisy Table….
Glad you could make it. Hope you had a good time.
See you all next year.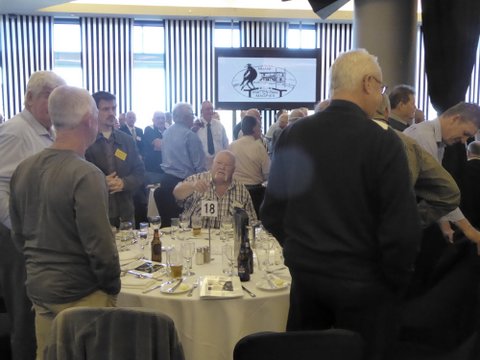 Time for some fun….a game of Heads and Tails.
Heads and Tails in full swing.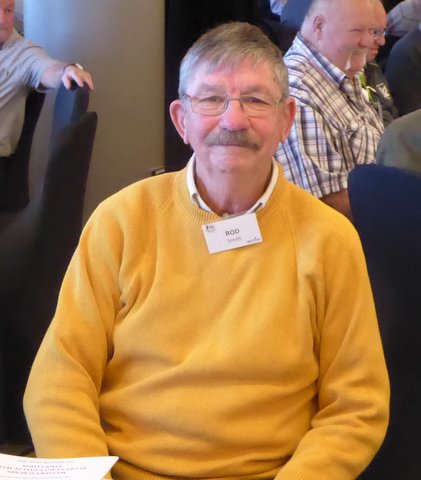 Rod Smith.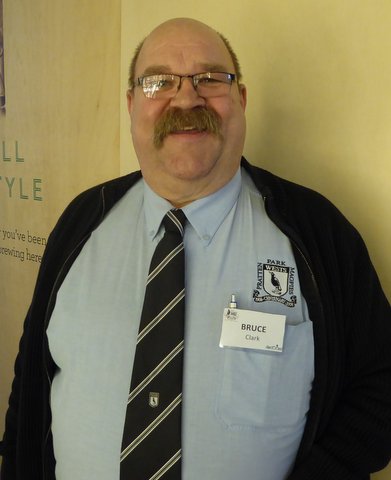 Bruce Clark.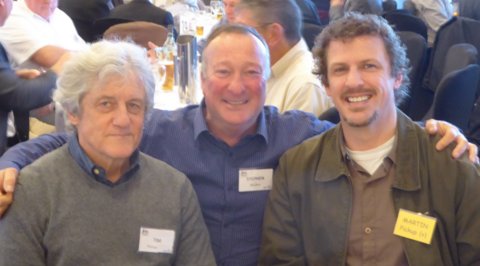 Tim Pickup, Stephen Mullen and Martin Pickup.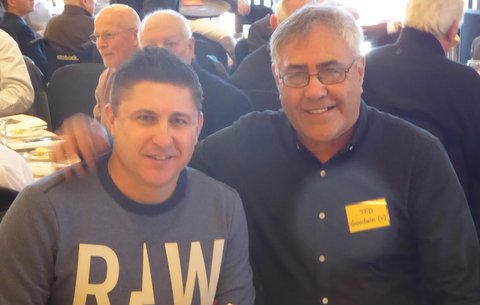 Luke Goodwin and dad Lord Ted Goodwin.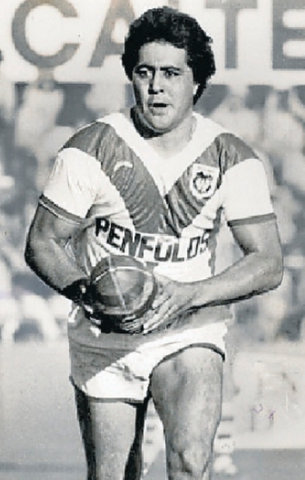 Lord Ted playing for St George.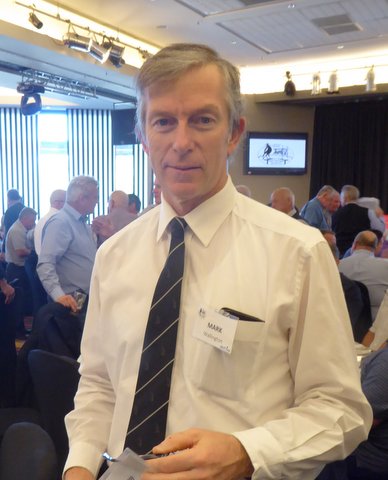 Mark Wallington aka Mark the Magpie.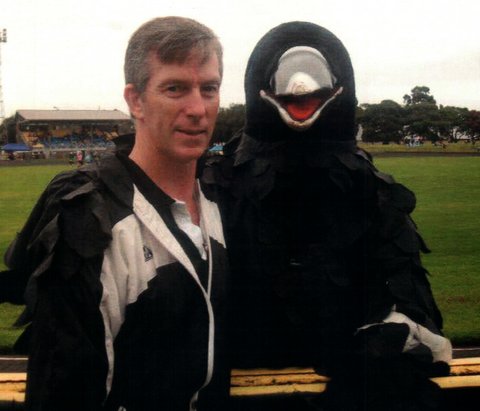 Mark and new mascot at Lidcombe Oval
One the highlights of the day was the presentation to Mark for his years of service as Wests mascot the Magpie.
 Five Wests coaches from Marks time as the Mascot.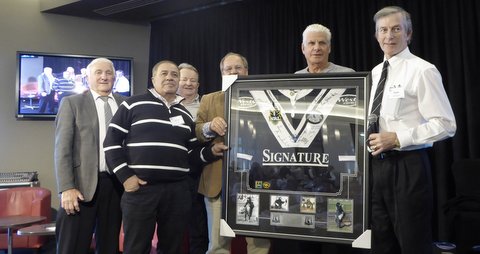 Ken Gentle, Steve Ghosn, John Bailey, Tommy and Lawrie Freier.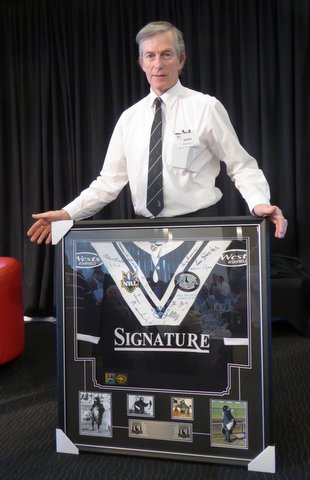 Mark Wallington.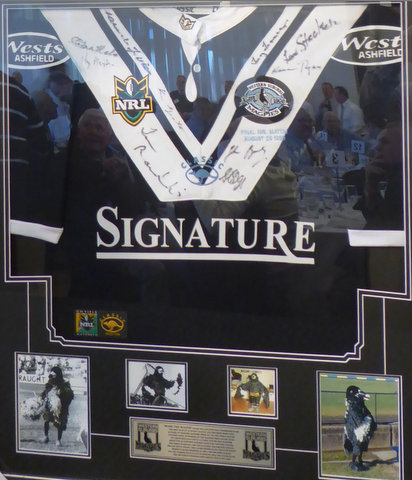 Well deserved Mark.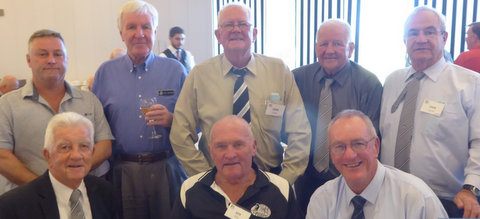 Tony Blaikie, Bill Wilson, Denis Culpan, Colin Bell, John Curran,
Roger Buttenshaw, Ken Bray, Kevin Hayward.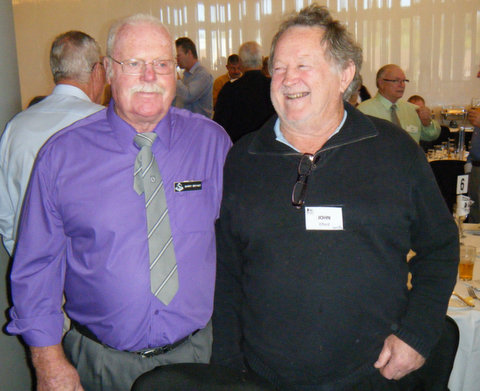 Barry Bryant and John Elford.
Barry was inducted into the Cowra Rugby League Hall of Fame. Well done Barry.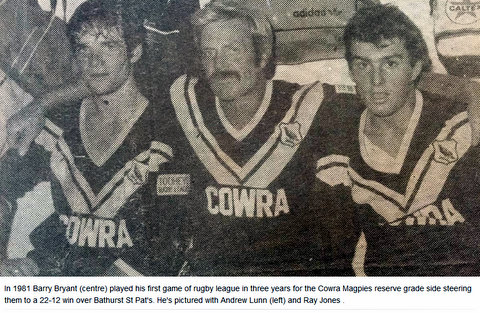 Barry at the age of 36 playing for Cowra in 1981.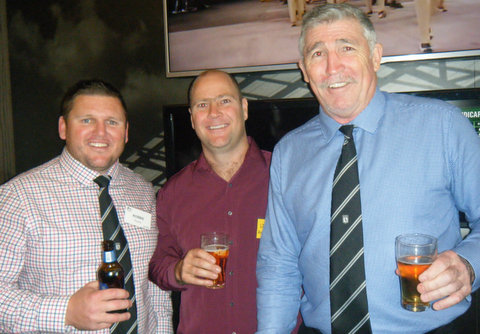 Robbie Payne, ???, and Mick Liubinskas.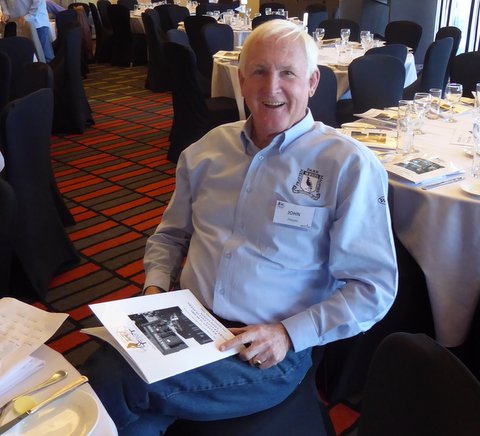 John "Chow" Hayes.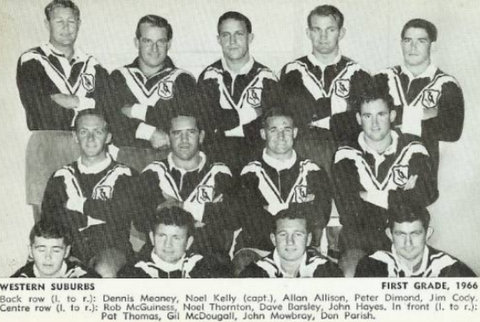 It is 50 years since Noel Kelly became Capt/Coach of Wests.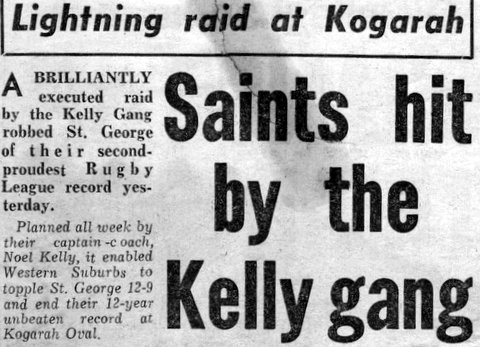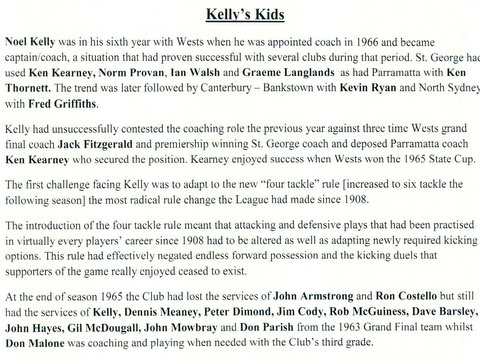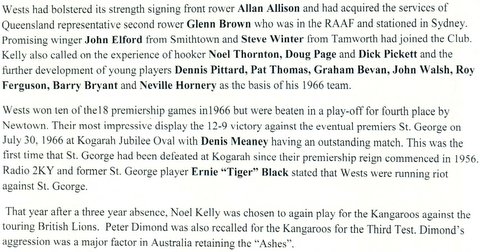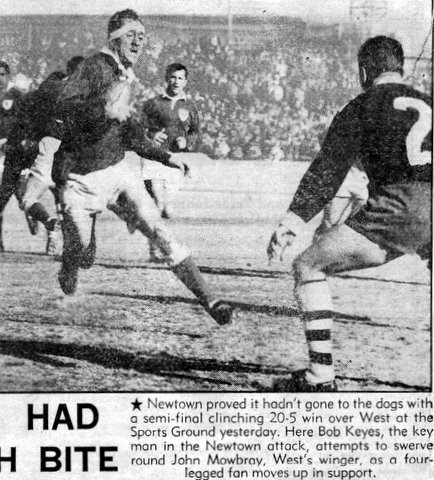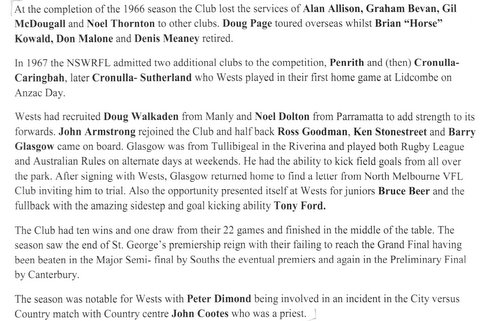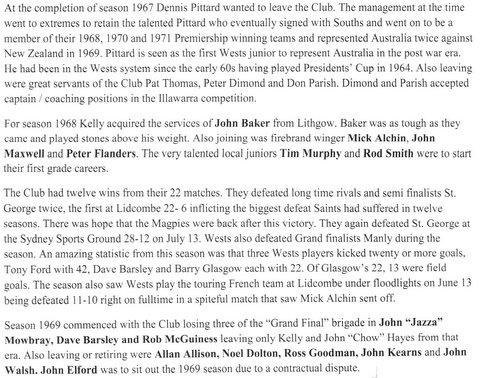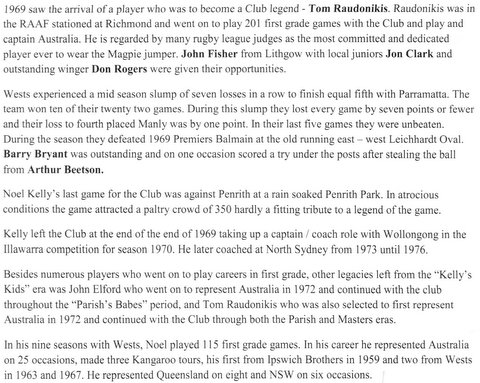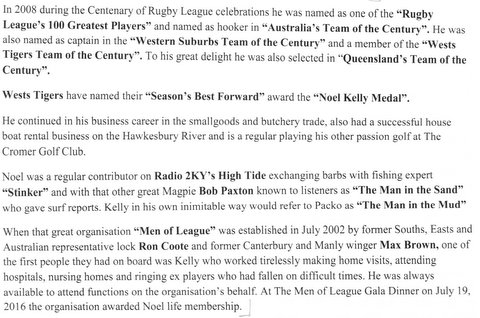 To check more about this great era of Wests just click on link below.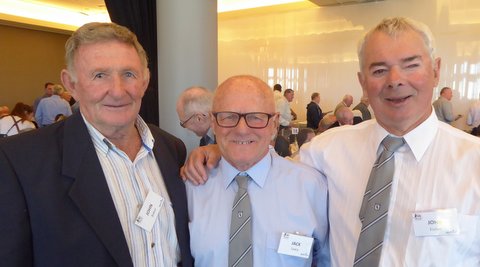 John Baker, Jack Leary and John Fisher.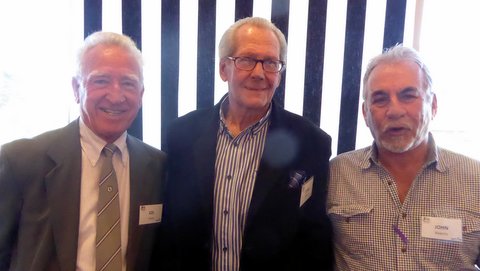 Colin Lewis, Denis Brown and John Kearns.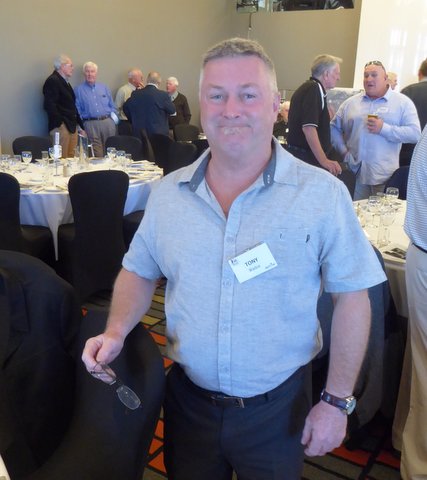 Tony Blaikie.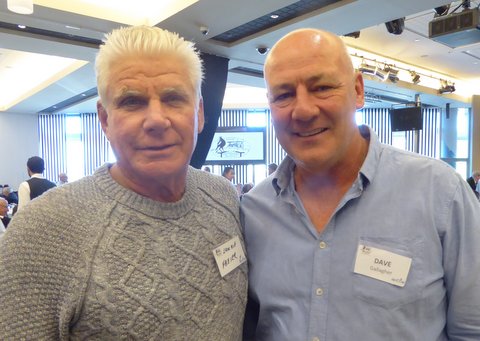 Lawrie Freier and David Gallagher.
Every year we all stand as one in silence for one minute as we remember the Wests men who have died in the last year.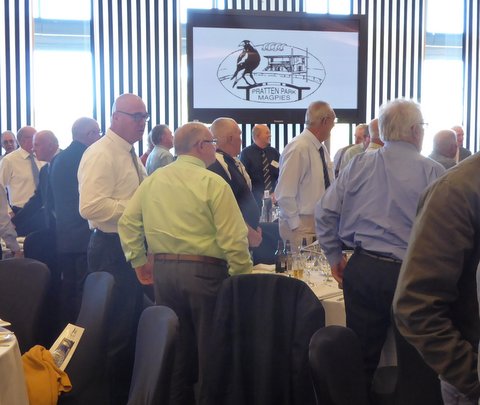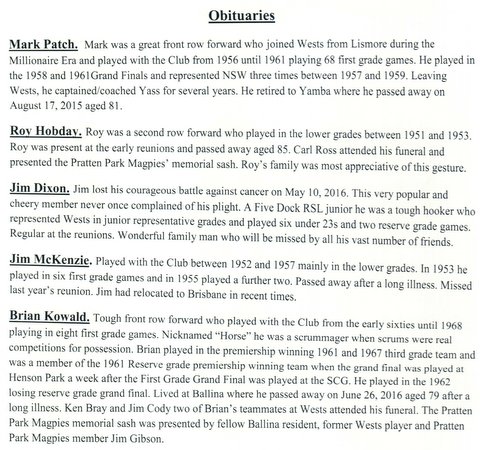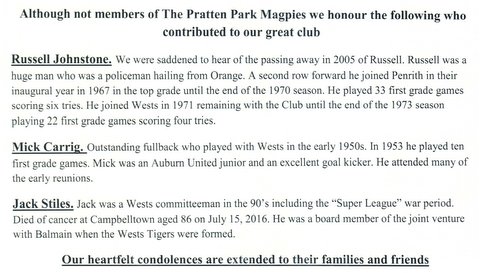 Brian Kowald.
Vale men.
Three ex Wests players and one coach told us some very funny stories from the Good Old Days…..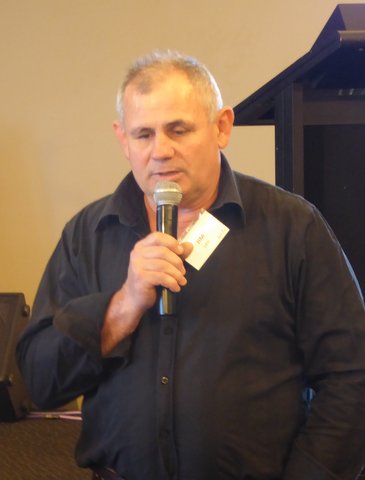 Jim Leis.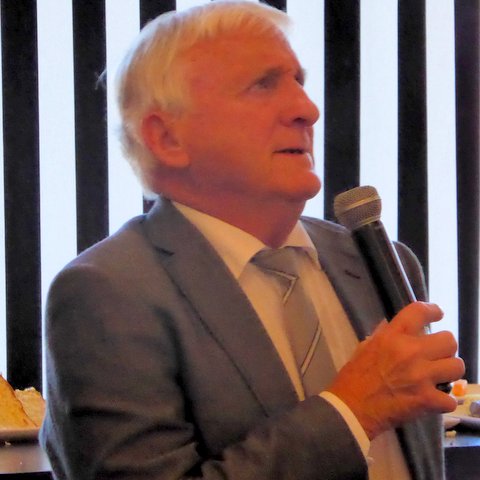 Ken Gentle.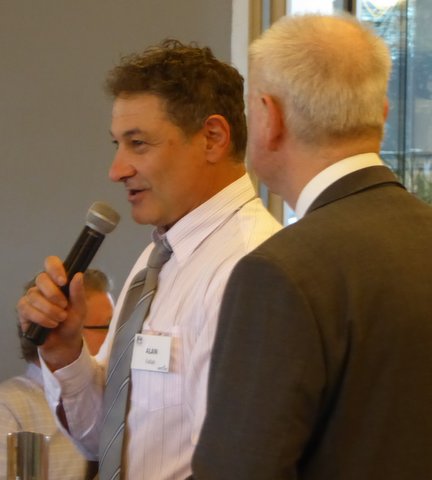 Alan Fallah.
Darren Britt.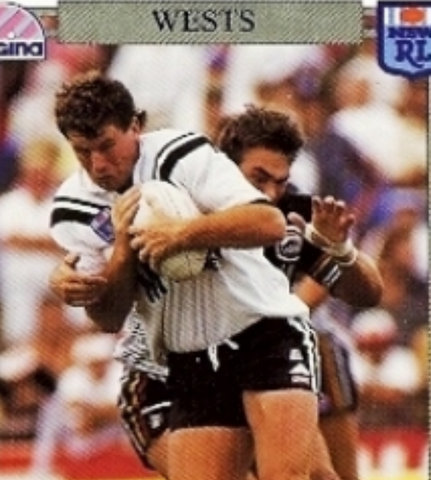 Darren in his playing days with Wests.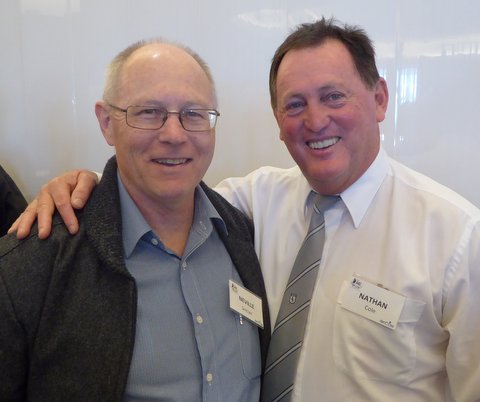 Neville Sinclair and Nathan Cole.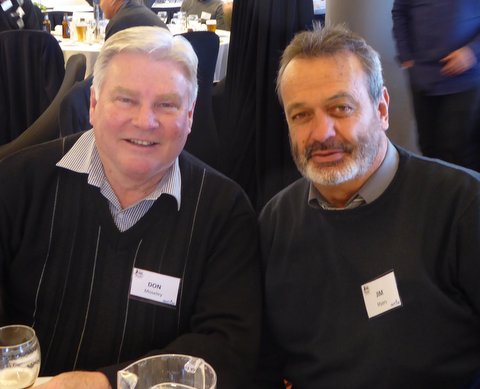 Don Moseley and Jim Myers.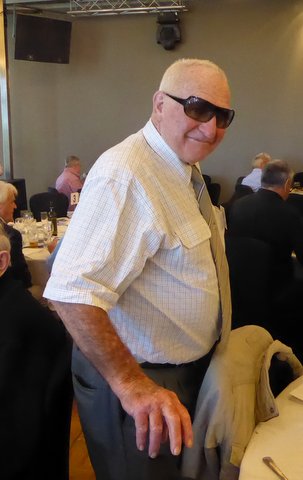 Dick Small.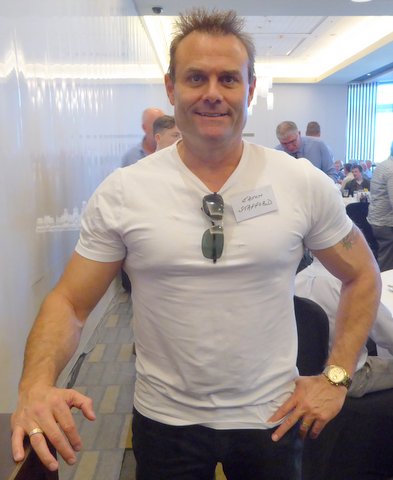 Jason Stafford.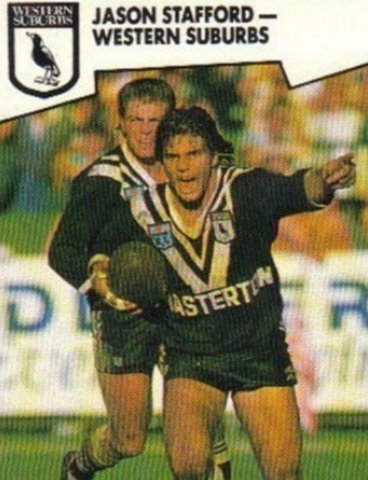 Jason playing for Wests in the 1980's.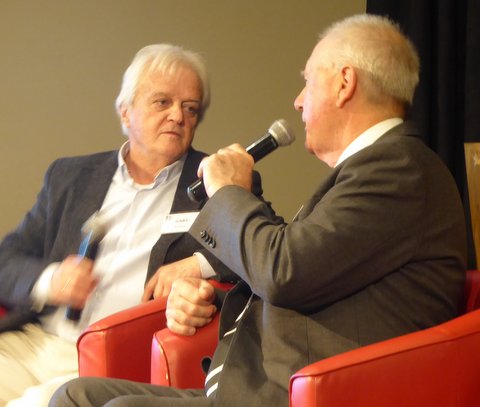 Gary Lester talking about the new Clouds of Dust Buckets of Blood book.
Cover of the brilliant book.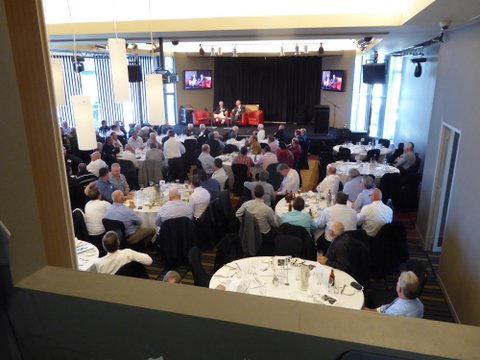 View of Gary Lester talking about his book taken from the Media Box.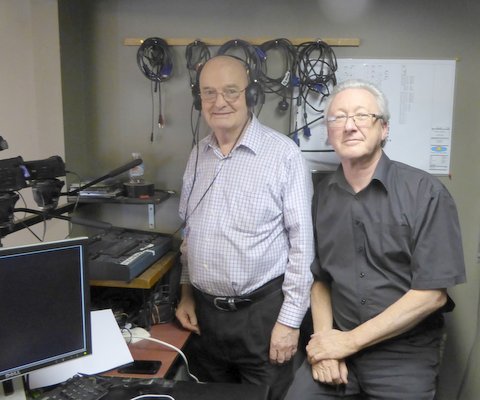 The two gents who supply the sound and video clips.
Russell Smith and Stephen Askins.
(Not sure but Russell maybe listening to the last at Royal Randwick.)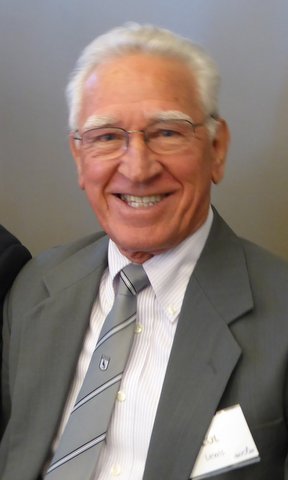 Colin Lewis.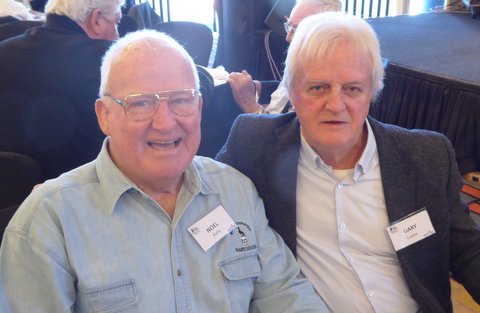 Two famous authors Noel Kelly and Gary Lester.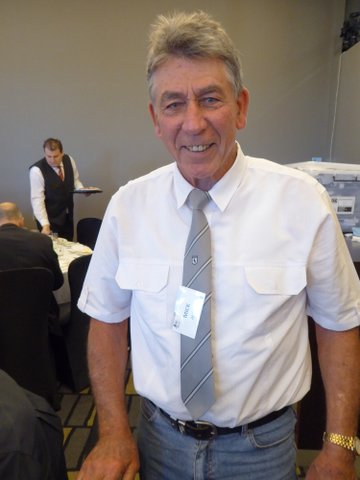 Mick Alchin.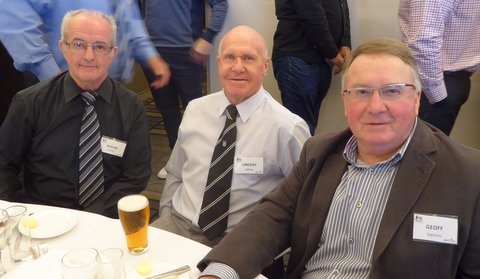 Wayne Kirby, Lindsay White and Geoff Squires.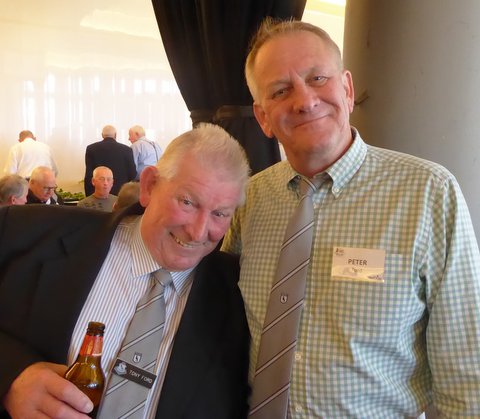 Tony and Peter Ford.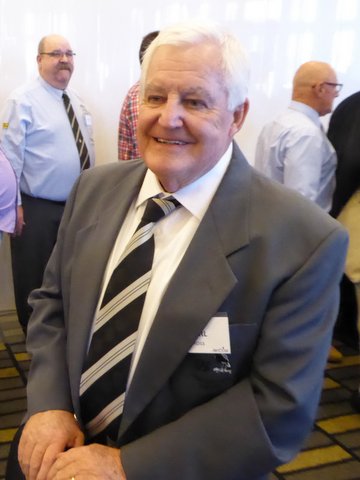 Carl Ross.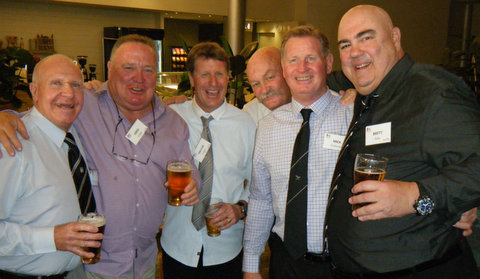 Lindsay White , Greg Hodge, Trevor Cogger, ???, Mick Pinkerton and Brett Gale.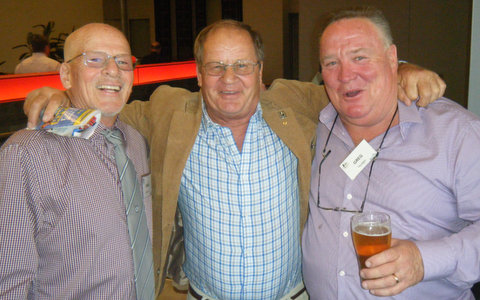 Mark Manston, Tommy and Greg Hodge.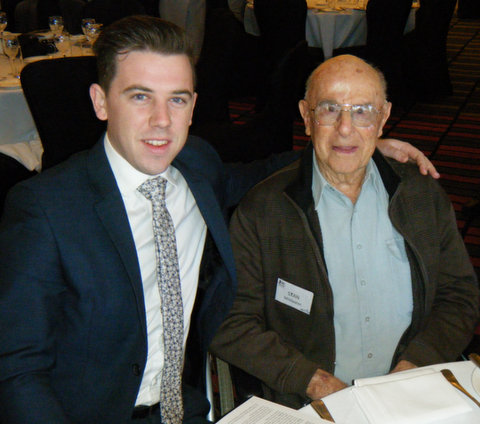 Paul Mildwater and Stan Mildwater. Stan is Wests oldest grade player . Only 99.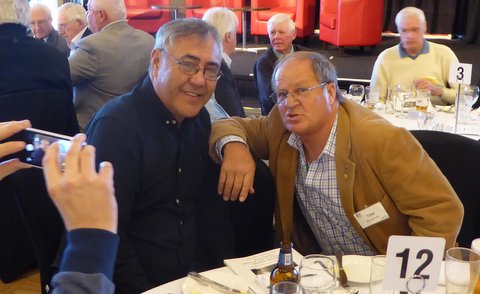 Lord Ted and Tommy.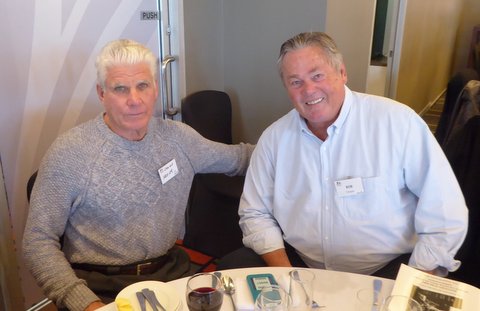 Lawrie Freier and Bob Cooper.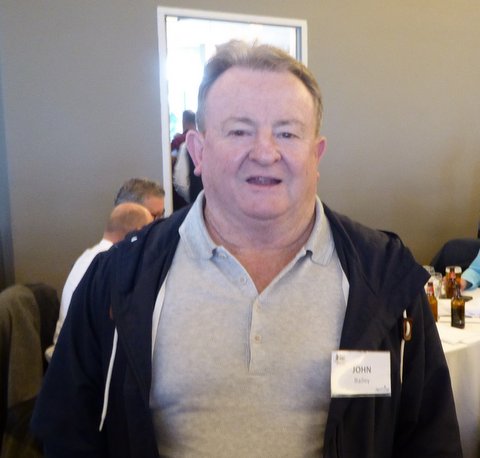 John Bailey.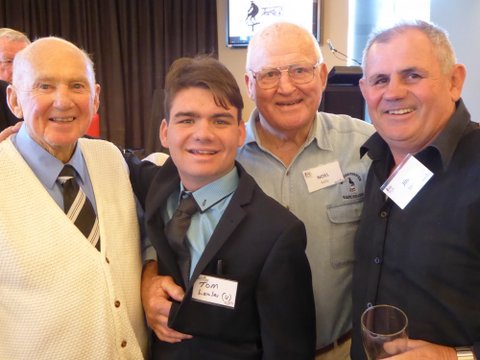 Alex Brown, Tom Lawler Noel Kelly and Jim Leis.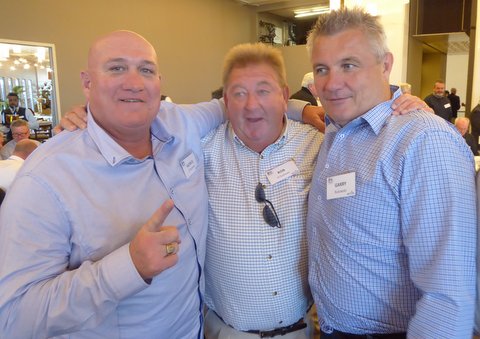 Patrick O'Doherty, Rob O'Sullivan and Gary Bukowski.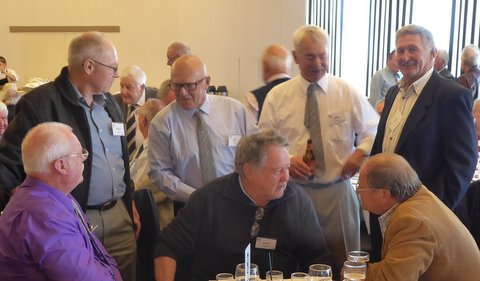 The boys are getting ready for the Raffle draw.
Note: all but one played for Wests in the Kelly's Kids era . Which one ???
The BIG Raffle starts.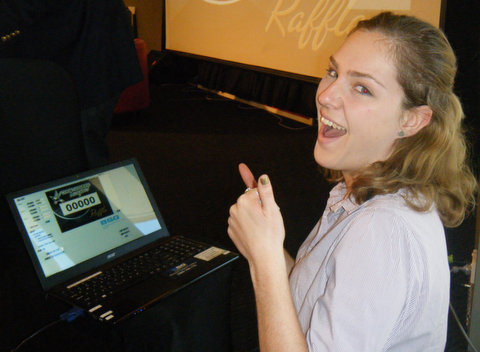 Getting ready to press the magic button…..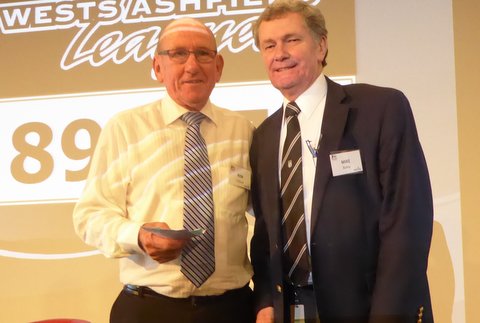 First prize goes to …………Ron Chilcott.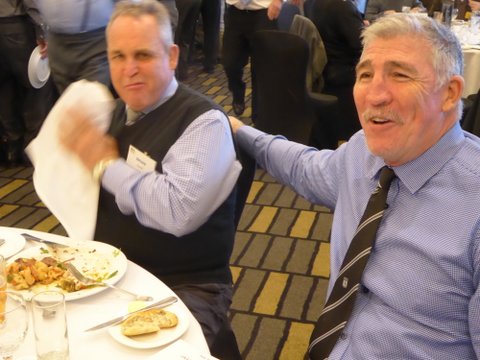 Brian Cook cant believe it. Mick thinks its funny.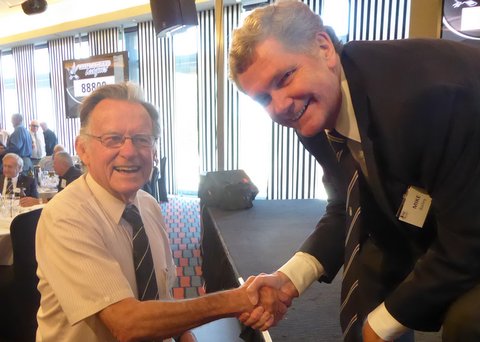 Winners are grinners…..Well done John Rochester.

John was a member of the winning 1961 3rd Grade team.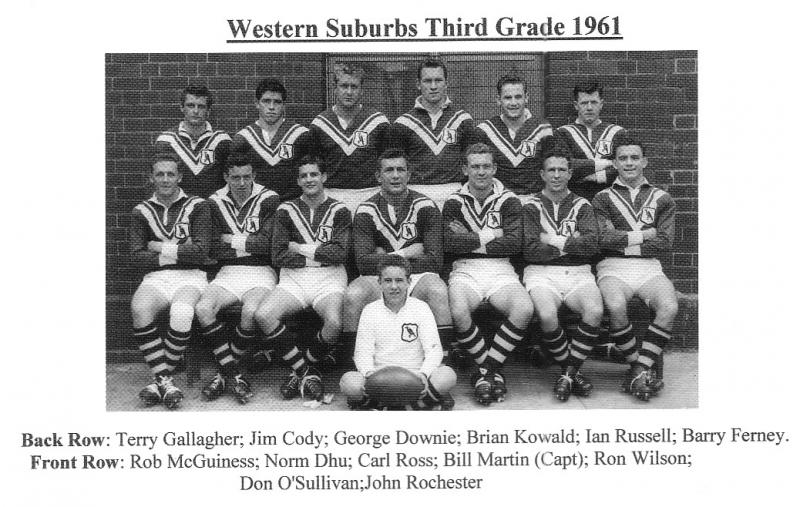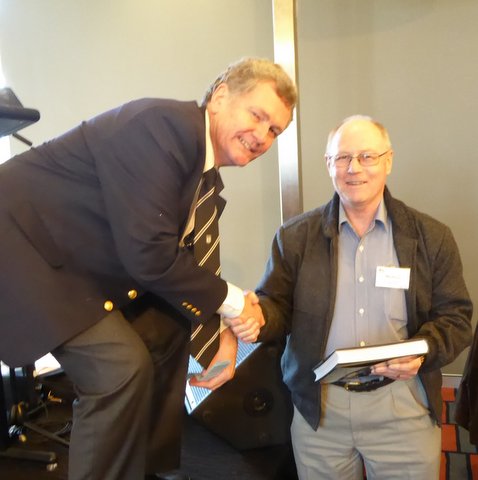 Lucky last Nev Sinclair.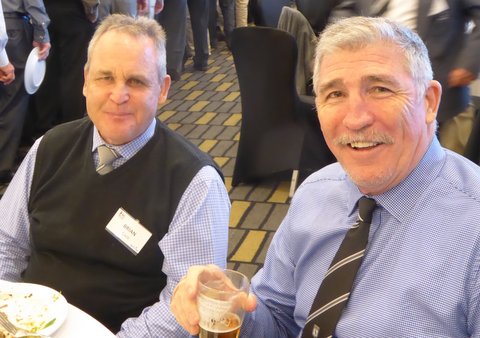 Having regained their composure Brian Cook and Mick Liubinskas.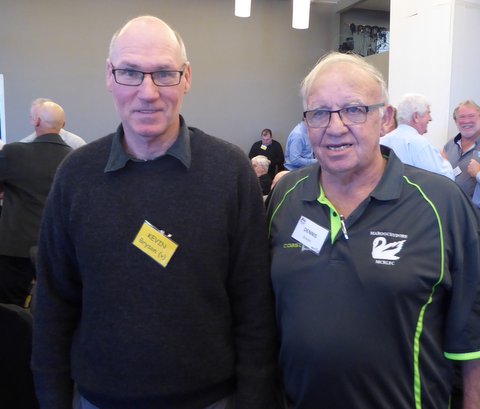 Kevin Bryson and Denis Green.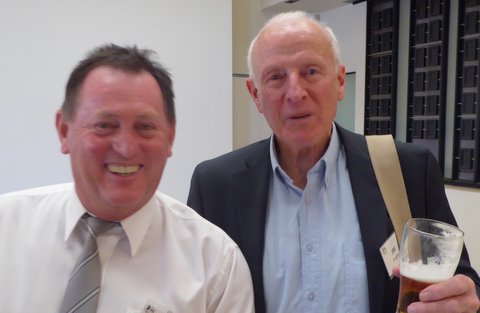 Nathan Cole and Jim Brophy.
I notice that Jim Brophy has his bag over his shoulder that means it must be almost time to go home or the downstairs bar.
( I think Nathan Cole is going to take up the second option)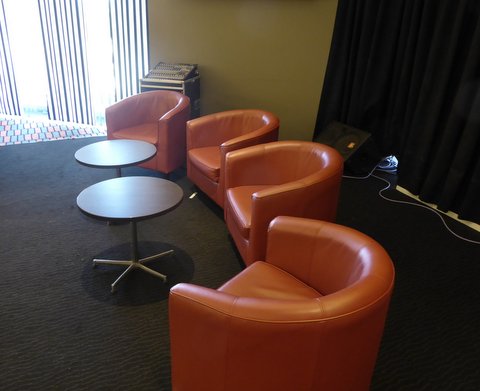 Also the Chairs of Knowledge are empty……..
It was a great day and my thanks go to all the hard work from the PPM committee men who once again put on a wonderful Reunion.
See you all next year.