Can you help John Purcell ?
John Purcell's 6 week old grand son Baxter Freney has rare acute myeloid leukaemia.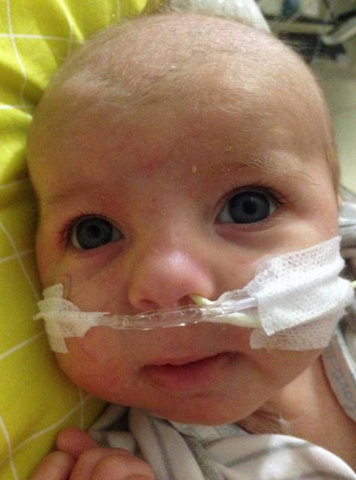 Little Baby Baxter Freney is fighting for his life.
Story below is taken from the St Marys – Mt Druitt Star Newspaper.
       St Clair baby Baxter Freney fights for life in
            The Children's Hospital at Westmead.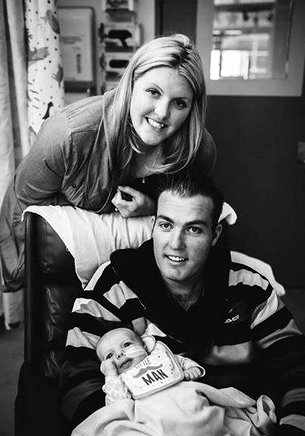 Emma and Peter Freney holding Baby Baxter.
Like any first time parent, the life changing adjustment has been a challenge for St Clair couple Emma and Peter Freney.
But sleepless nights are the least of their worries as 11-week-old son Baxter fights for his life.
It was a tough start for Baxter, who had respiratory disorder transient tachypnea when he was born at Nepean Private Hospital on August 11 but the worst was yet to come.
He was just six-weeks-old when he was diagnosed with the rare acute myeloid leukaemia.
The Freneys have put their lives on hold to spend every moment they can with their son at The Children Hospital at Westmead, where he'll spend the next 6-9 months.
With at least four rounds of chemotherapy and a bone marrow transplant required, doctors have given Baxter a 35 per cent chance of survival.
''We live hour to hour,'' Mrs Freney said.
''We nearly lost him after the first round of chemo. There are no words to describe when we heard the diagnosis. Our lives were flipped upside down. It's made us appreciate the small things.''
Mrs Freney admits there are days she doesn't cope.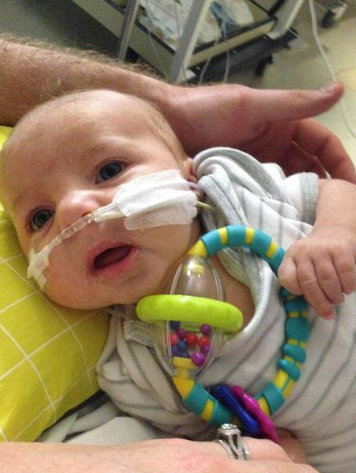 ''Being able to see him everyday and getting good news is what keeps us going,'' she said.
''Baxter's at the stage where he's starting to smile and connect with us. Doctors have no clear answers but are happy with his progress. Some days I think he'll pull through and then there are days I don't think he will. But he's such a fighter and has a determined nature.''
A Baxter Freney Facebook page has been set up to share his daily progress and stress the importance of donating blood and being a registered organ donor.
''It saves lives,'' Mrs Freney said.
Mr Freney played and coached cricket at the club for more than 20 years.
Ben McGuinness went to school with Mr Freney at Parramatta Marist High School but it wasn't until they started working together at Wenty Leagues in 1999 that they became close mates.
''Peter was the best man at my wedding and is like a brother to me,'' he said.
''The first thing I did when I heard the news about Baxter was hug my daughter. It's heartwrenching. You can only do so much physically for them, so this is our way of giving back.''
Mum Emma and Baby Baxter.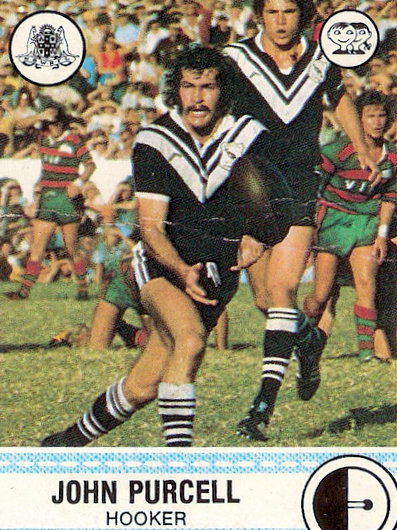 You can donate via Baby Baxter's bank account.
Baxter Freney Comm bank BSB 062309 Account Number 10286259.
From John and his family Thank You.